Beginners' Guide | How to Download and Play Diablo Immortal on Redfinger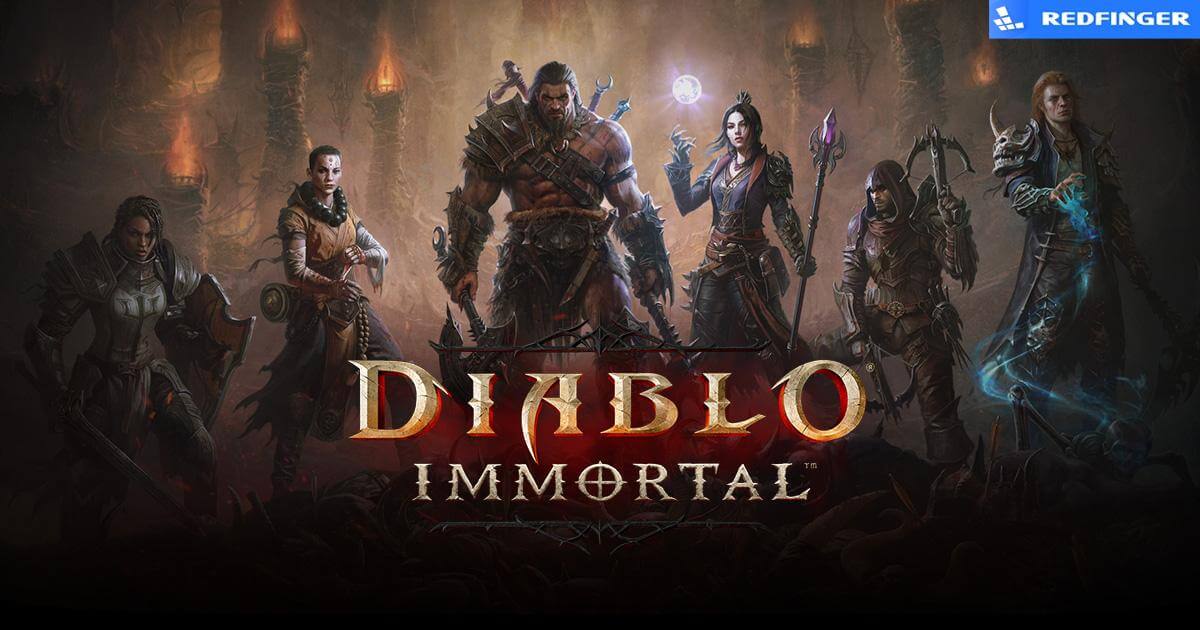 June 2 of this year witnessed the launch of the free-to-play video game - Diablo Immortal in the Diablo series. Developed by Blizzard Entertainment and NetEase, the game is mainly designed for the mobile version. This article aims to give a brief introduction of Diablo Immortal and the way how to enjoy the game with redfinger cloud phone. Hope these tips and tricks enable the time with Diablo Immortal to become more enjoyable.
Level up your class during the journey
It's recommended that players choose easier classes to enjoy Diablo Immortal in that it will alter the approach to combat in PvE and PvP. As such, the class choice matters in the game. There are 6 classes in the game, covering Barbarian, Crusader, Monk, Demon Hunter, Wizard, and Necromancer.
Similar to other games, every stat players see has its very own purposes, and prioritizing one of them can give players the best advantage for the character. If players know what the primary stat is for the class, it makes it easy to progress from Diablo Immortal much better.
Players need to progress in Diablo Immortal via the completion of the main quests as well as daily bounties. Besides, another good source of materials and experience comes from the bestiary. Players are allowed to fight against various enemies along the travel. There is a need for players to expand knowledge of these enemies through the way of farming their essences, which they drop when defeated.
Following gaining enough essence of a monster, the bestiary entry will be done. It's not advisable to stay in one place and kill those monsters, players need to do dungeons, battle passing, etc. to gain bonus XP.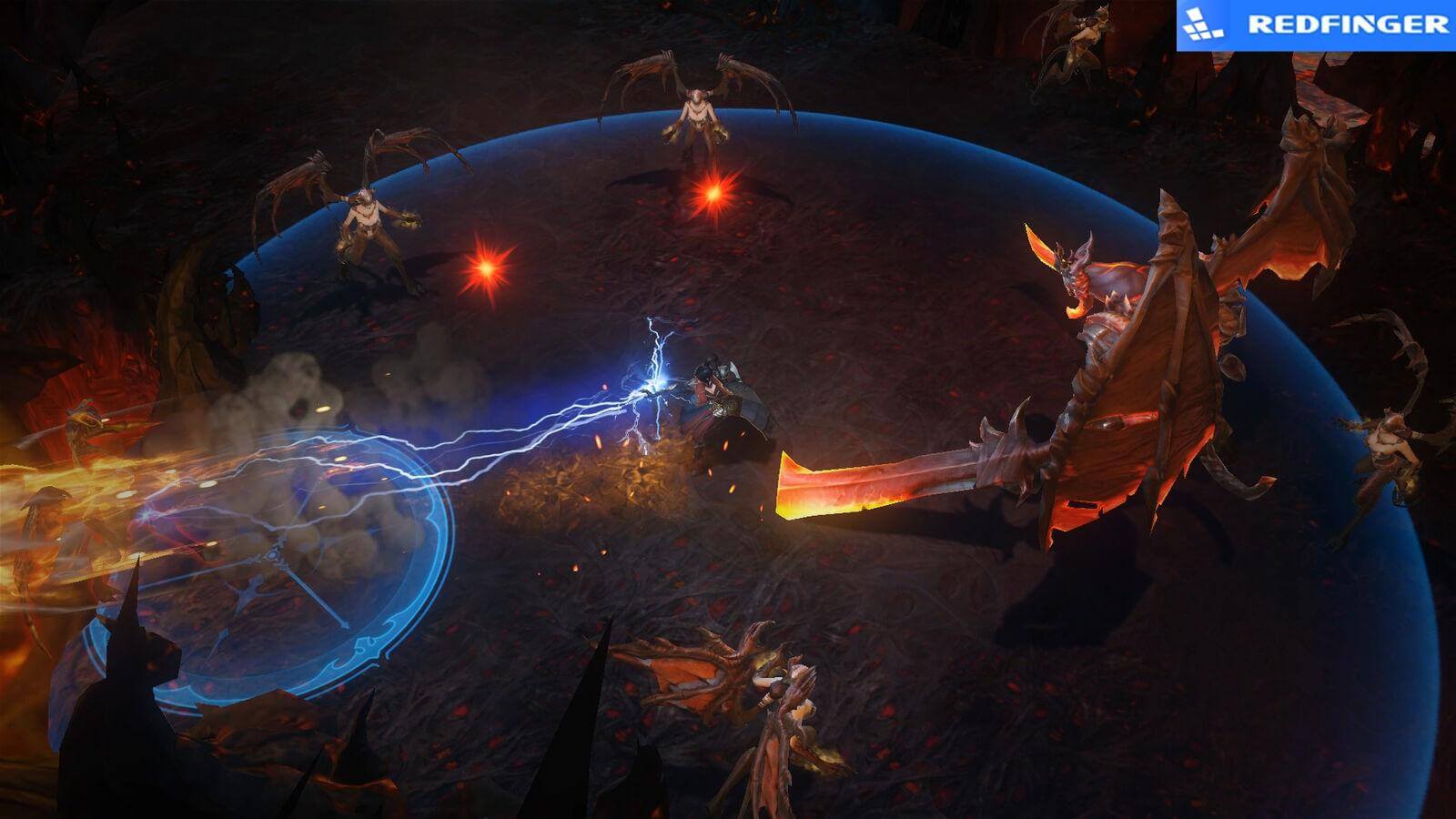 Begin your journey in Diablo Immortal with Redfinger
Against the backdrop of auto pick-up features embedded in Diablo Immortal, players can toggle on in the customization menus and then pick up as they run across it in an automatic manner. For sure, this feature enables players to save time to do other things. Coincidentally, players can play the game with redfinger cloud phone to save their mobile phone storage space. The game's feature and redfinger feature bring more convenience for game playing.
As a virtual Android system, Redfinger enables you to own another Android phone on one device. Running on the cloud server, Redfinger costs nearly no data, storage, and battery power of your own device. With Redfinger, you can run your game 24*7 on the cloud freely. In addition, with ONLY one Redfinger account, you can manage as many cloud phones as you want to meet your multitasking needs.
How to download and play Diablo Immortal on Redfinger
1. Search REDFINGER in Google Play and download the app OR
Click the official website and use the app via browser.
2. Complete sign-in steps to access the Redfinger cloud smartphone.
Note: Please see our tutorial videos if you encounter some issues about that.
3. Look for Diablo Immortal in the search bar in REDFINGER APP Store.
4. Download and install the game in Redfinger.
5. Run and enjoy the game.