Blog
This part allows Redfinger users to gain guides and reviews for apps and games.
Beginners' Guide | How to Download and Play Black Desert Mobile on Redfinger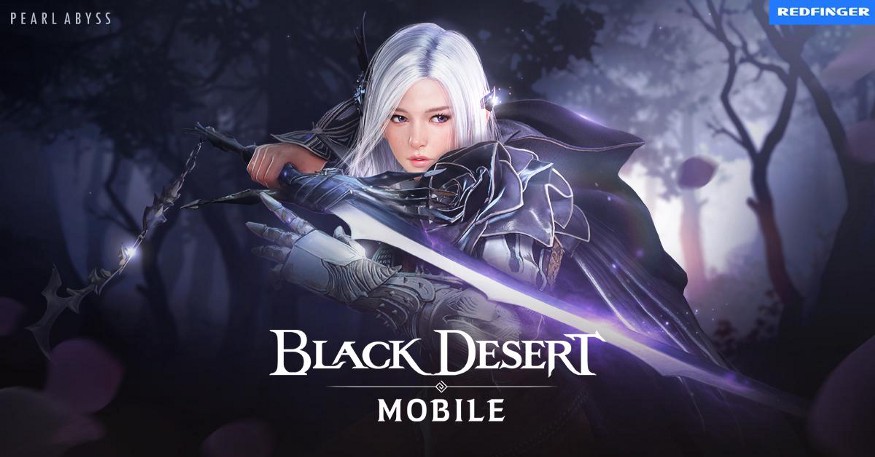 Adopted by the MMORPG Black Desert Online, Black Desert Mobile complies with the original version, including classes, locations, characters, etc. Pearl Abyss - the developer of the game - has made improvements in user experience as well. Characters can move to a nearby quest in an automatic manner. In this sense, players can be easy to order characters to fight monsters all around and level up characters quickly.
Tips to level up characters quickly in Black Desert Mobile on Redfinger
The main way to near the top in the ranking is to follow the story, learn from the tutorial, complete quests, and defeat enemies. Meanwhile, players should stop by nearby towns to empty inventory, purchase crystals, and other items. It should be noted that creating alternate characters is able to enable players to receive story quest rewards many times.
Besides, there is a sound way for players to level up - investing Dark Energy (with condensed dark energy or any gears in lower grade). When players want to gain resources, they should follow the Black Spirit quests and gain corresponding rewards.
Using Black Spirit Mode properly can allow players to obtain EXP and Rewards. An AI system is employed in the mode so as to calculate s specific amount of EXP and Rewards when players come back to the game. Black Spirit Mode can last three hours but with the Black Desert Plus app, it extends to six hours.
It should be noted that the Auto-Quest feature completes quests for other characters in the family until it matches the character with the farthest quest progress. You can enjoy the gorgeous scenery in the game with no worry or do other things during the process.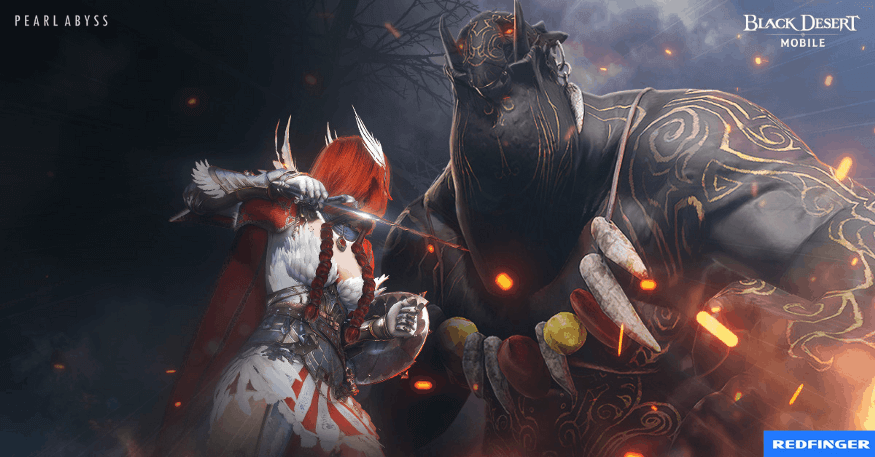 Better user experience for Black Desert Mobile players with Redfinger
The Black Desert Mobile game boasts sound visual experience as well as character design, noting the developers are dedicated to making the virtual world in the world to be vivid. Nowadays, most online mobile games have a common in in-game activities. With these activities, a variety of gifts are given to players, Black Desert Mobile is no exception. As always, the game favors its players, particularly the novice.
As a result, Black Desert Mobile has been considered one of the best games in the mobile game sector. Due to the fact that the picture quality of the game is sound, the requirements of mobile phones are higher than normal. Even if the phone can play the game, it will consume lots of power and be easy to become overheated. Therefore, the ideal solution is to use the Redfinger cloud smartphone to play Black Desert Mobile.
As a virtual Android system, Redfinger enables you to own another Android phone on one device. Running on the cloud server, Redfinger costs nearly no data, storage, and battery power of your own device. With Redfinger, you can run your game 24*7 on the cloud freely. In addition, with ONLY one Redfinger account, you can manage as many cloud phones as you want to meet your multitasking needs.
How to download and play Black Desert Mobile on Redfinger
1. Search REDFINGER in Google Play and download the app OR
Click the official website and use the app via browser.
2. Complete sign-in steps to access the Redfinger cloud smartphone.
Note: If you encounter some issue about that, please see our tutorial videos.
3. Look for Black Desert Mobile in the search bar in REDFINGER APP Store.
4. Download and install the game in Redfinger.
5. Run and enjoy the game.