Blog
This part allows Redfinger users to gain guides and reviews for apps and games.
Industry News | MMORPG MIR M: Vanguard & Vagabond Global Version to Pre-register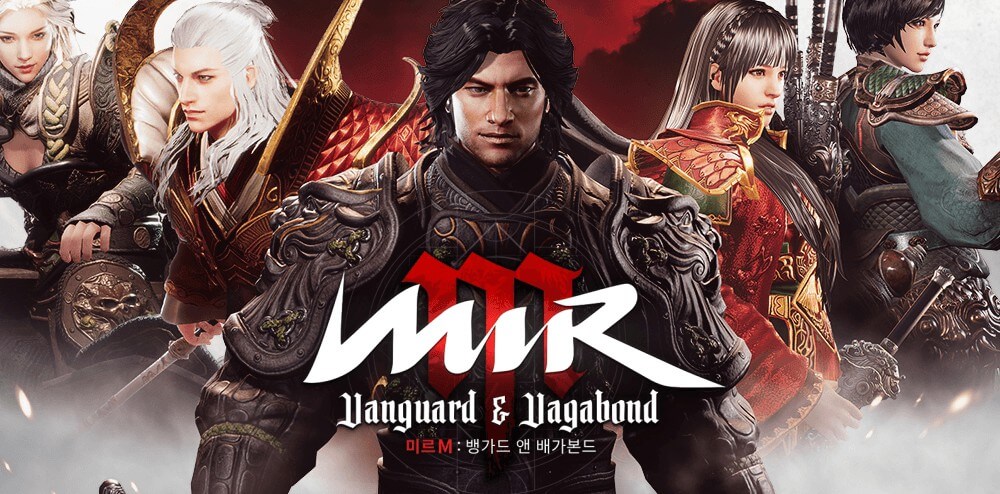 Wemade Korea is scheduled to launch the new MMORPG MIR M: Vanguard & Vagabond in more than 170 countries worldwide excluding Korea and China. As per the latest announcement on November 3, the game will be available for players to pre-register worldwide.
The Tokenomics of MIR M: Vanguard & Vagabond
Sequel to MIR4, MIR M: Vanguard & Vagabond this global version is recognized by an ecosystem, community, and DAO with DOGMA at its center. This global version will employ DOGMA - the governance token, and DRONE - the game token, and create an inter-game economy using HYDRA. By doing so, it can lead to raise the value of DOGMA, reflecting the tokenomics of the game.
The official notes that DOGMA Airdrop Event commemorates the MIR M's pre-registration. 10 DOGMA will be given to 10,000 event qualifiers while 1 DOGMA will be given to 100,000 event qualifiers. Besides, DRONE and DOGMA will be added to the Fusion Depot through REFLECT FIMO following the official launch.
The Class of MIR M: Vanguard & Vagabond
According to the official website, there are 3 different classes in MIR M: Vanguard & Vagabond, covering Warrior, Sorcerer, and Taoist. Warriors can unleash destruction on enemies by adopting swordcraft and physical attacks. They stand formidably on the front lines, crushing the morale of all who oppose them with Lion's Roar.
By using the power of elements, including fire, ice, and lightning, Sorcerers are able to cast beautiful but deadly spells. With spending more time leveling up in MIR M: Vanguard & Vagabond, the class is capable of inflicting the most amount of damage. It should be noted that Sorcerers are fragile as well as boast low defenses.
Rakshasas can be summoned via Taoists. Buffs and debuffs can be applied to work with other classes to allow enemies to be in confusion. In addition, Taoists can utilize Greater Heal to revive fallen allies, which acts as a change factor among battles.
Begin your journey in MIR M: Vanguard & Vagabond with Redfinger
As a virtual Android system, Redfinger enables you to own another Android phone on one device. Running on the cloud server, Redfinger costs nearly no data, storage, and battery power of your own device. With Redfinger, you can run your game 24*7 on the cloud freely. In addition, with ONLY one Redfinger account, you can manage as many cloud phones as you want to meet your multitasking needs.
MIR M: Vanguard & Vagabond will be available in Redfinger APP Store in the short run. At the same time, more specific steps will be updated and provided for players to enjoy MIR M: Vanguard & Vagabond with the redfinger cloud phone.