Gaming Industry Review 2022: Revenue, News, Concepts, Trends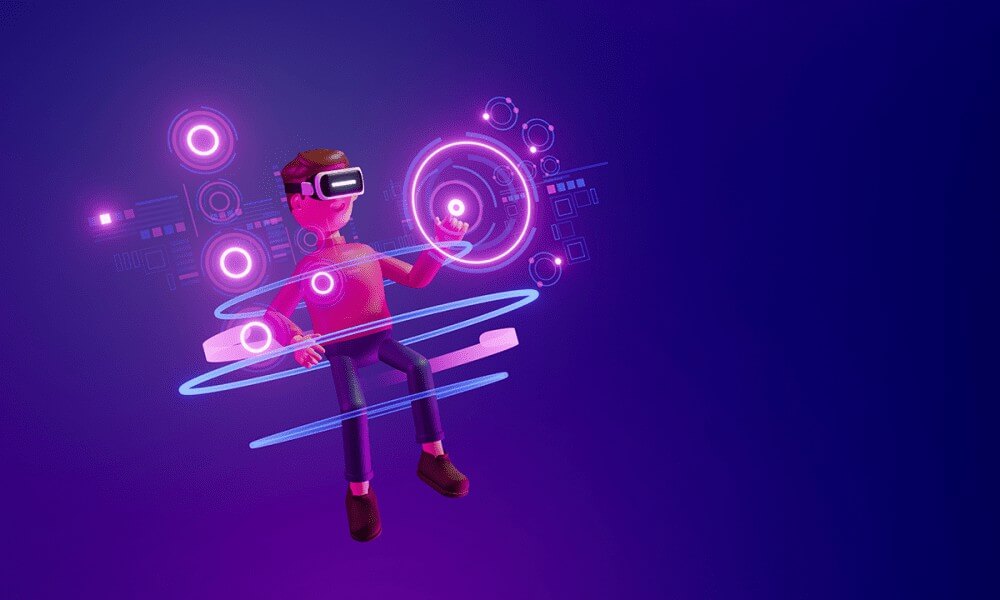 As the year comes to an end, the summarization of the global gaming industry in 2022 and an outlook on the sector in 2022 and beyond can be noted in the article.
According to a report by Newzoo, revenue in the gaming market across the world is expected to reach $184.4 billion in 2022, a downturn of 4.3% year-on-year. However, the revenue of mobile game segments declined more outstanding than other games divided by platforms. 2022 saw the global mobile gaming industry is about to reach $92.2 billion in revenue, down 6.4% compared to last year.
Tianyi Gu - Newzoo's lead analyst for the mobile game market - stated, "There are two main factors that have contributed to the decline this year. On the one hand, policies related to user privacy protection (especially on the iOS platform) have been rolled out, making it difficult for mobile game publishers to identify and track valuable users through advertising. On the other hand, people's disposable income is becoming increasingly strained by inflation, allowing consumers to reduce the amount of spending they spend on playing games. In other words, the mobile gaming market has a low barrier to entry as well as exit."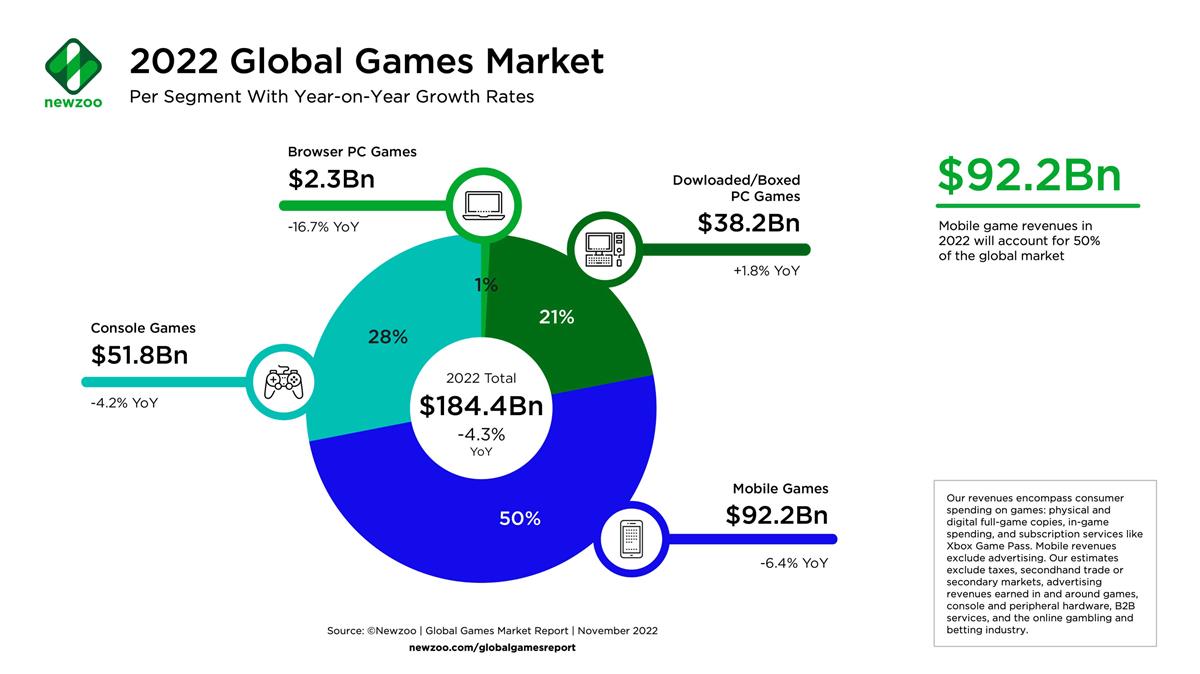 The year of 2022 witnessed revenue in the global console games sector is expected to decrease by 4.2% due to a lower number of new games than in previous years. Meanwhile, revenue in the PC game's part enjoys a slight 0.5% rise. According to the top 10 PC and console games in terms of monthly active users (MAU) in 2022, Call of Duty Modern Warfare II is the only new game published in this year.
Important Industry News in 2022
As is known to all, the acquisition between Microsoft and Activision Blizzard is undoubtedly the most talked about in 2022. If Microsoft manages to conduct the deal, which is worth $68.7 billion, the firm will gain a large number of influential gaming brands.
Activision Blizzard's impressive IP portfolio, including Call of Duty and World of Warcraft, and great studios help Xbox and bring more value to its game subscription service Game Pass, acquiring new users while boosting the activity of existing users.
In addition to the news mentioned above, there is a variety of industry news that happened this year. EA and FIFA announced that they will end their 30-year partnership after the release of FIFA 23. Take-Two acquired Zynga for $12.7 billion. Sony integrates the PlayStation subscription service to compete with Xbox Game Pass after the acquisition of Bungie, Haven, and Savage Game Studios. China ends the game license approval freeze, issuing the first license numbers since July 2021. What's more, Unreal Engine 5 (UE 5) is officially available to developers.
Cloud Gaming Market Highlights
As per the report by Newzoo, cloud gaming services attracted more than 30 million subscribers in 2022, and the total spending is expected to reach $2.4 billion. By 2025, the global cloud gaming market is expected to grow to $8.2 billion in annual revenue.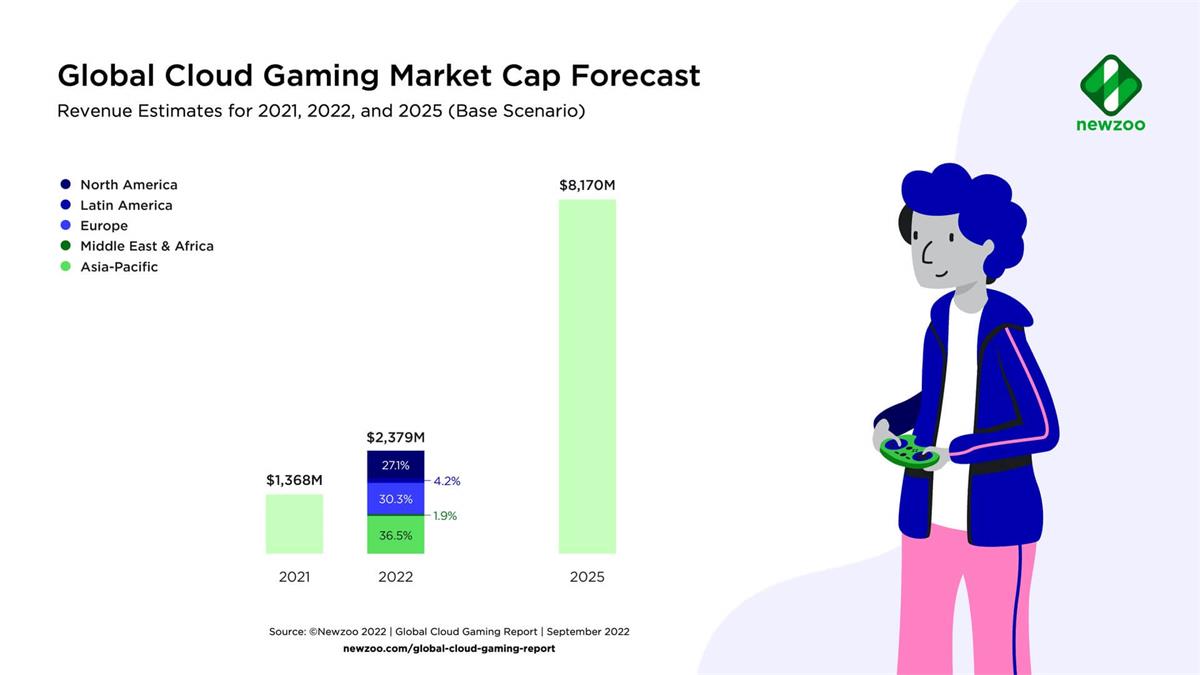 As new cloud gaming services continue to be launched, the market is becoming increasingly sophisticated. Cloud gaming service providers employ innovations in payment and usage scenarios to attract more users than ever before and meet consumer demands. At the same time, Xbox and PlayStation are investing in cloud gaming with the aim of improving users' experience.
Interestingly, video streaming companies like Netflix are also aggressively embarking on the gaming business, hoping to use games to boost user activity in response to the competition. It can be believed that cloud gaming will play an important role in the gaming industry.
Development of VR Gaming & Metaverse
Newzoo believes that the future of VR gaming also gives rise to optimism. The number of active VR users worldwide reached 27.7 million in 2022 and is expected to grow to 46 million by the end of 2024. Meanwhile, the revenue continues to rise: the revenue is expected to increase to $3.2 billion by 2024.
VR is turning into an economically sustainable platform for the gaming sector. Besides, VR technology will exert a great impact on the healthcare, education, engineering, and other entertainment industries. These use cases are driving innovations in motion tracking, haptic feedback, and spatial video.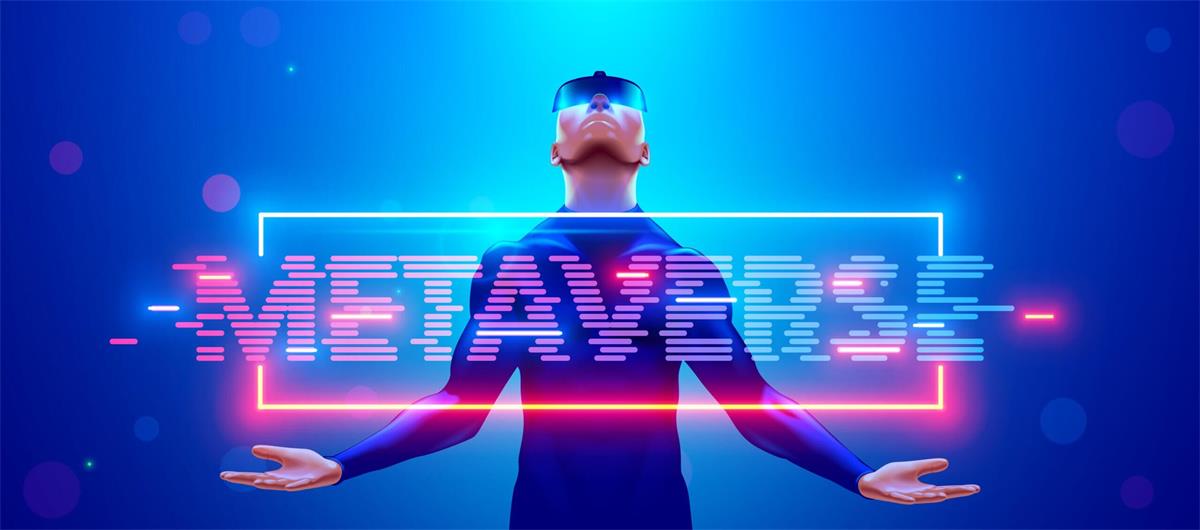 Games such as Roblox, Minefield, and Fortnite have gained great popularity across the world, which have evolved into social platforms to share a list of gaming and non-gaming experiences. After the explosion of 2021, the hype about the "metaverse" has cooled in recent months. But the metaverse is still an exciting new advertising channel for brands.
As social platforms such as Fortnite and Roblox are recognized by the millennials, brands begin to pay attention and engage with this novel entertainment medium. Back in September this year, Roblox also announced that it would launch advertising on the platform to push forward with diversifying its revenue channels.