Blog
This part allows Redfinger users to gain guides and reviews for apps and games.
Beginners' Guide | How to Download and Play MapleStory M on Redfinger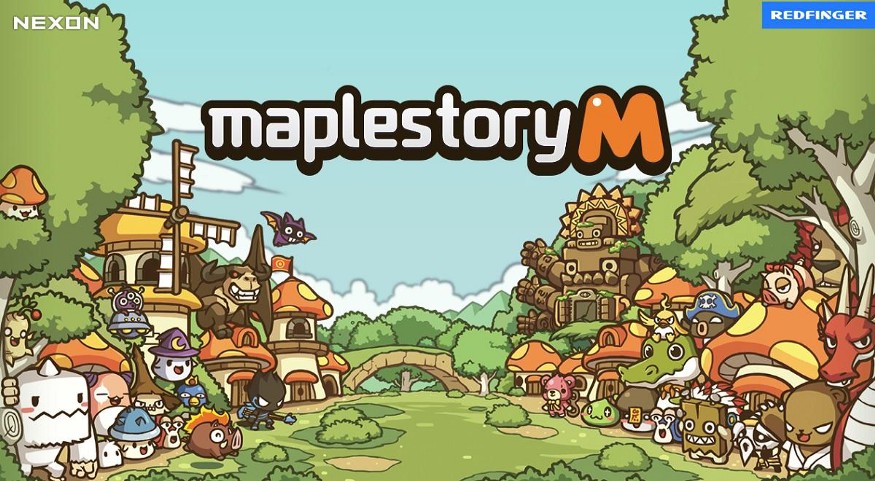 As the mobile version of MapleStory, MapleStory M features various modes,, covering story-quest, dungeon, daily events, expedition, and etc.. Players may be confused about everything that is going on in the background when they play the game at first. This article is designed to allow players to grasp an understanding of MapleStory M with Redfinger.
As is known to all, quests are the main means to start journey in MapleStory M. It should be noted that main source of the revenue lies in quests in this game. Traveling is an important part of quests. By doing so, one area of the map can be transferred to the other. Although walking is tedious, the game covers a function of auto-playing when players are busy with other things. Upon the launch, the feature will work in an automatic manner to reach the specific destination.
What players need to do is to complete quests from level 1 to 85. However, after that, quests will be run out prior to reaching the next level. To gain EXP needed, players need to do dailies and daily hunts in MapleStory M.
In addition, equipment should be enhanced to get into the Star Force Dungeons. The higher star force, the more experience per mob. Players can gain a large amount of EXP and even more when doing Netts Pyramid and Elite Dungeon as well.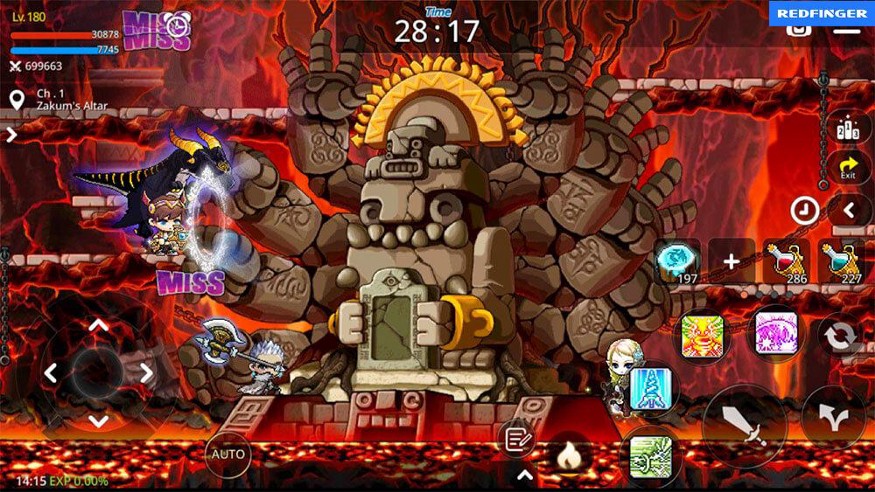 Players can gain a large amount of EXP and even more when doing Netts Pyramid and Elite Dungeon as well. When in a guild, players boast the chance to attend a guild for around 30 minutes, enabling players to have a relatively small amount of EXP.
Begin your journey in MapleStory M with Redfinger
Due to the fact that MapleStory M boasts various main quests, side quests, team dungeons, online time rewards/quests, etc, it's required for adventurers to play the game with more time. In the long run, the mobile phone can be easy to be heated up. With Redfinger, there is no worry about this issue.
As a virtual Android system, Redfinger enables you to own another Android phone on one device. Running on the cloud server, Redfinger costs nearly no data, storage, and battery power of your own device. With Redfinger, you can run your game 24*7 on the cloud freely. In addition, with ONLY one Redfinger account, you can manage as many cloud phones as you want to meet your multitasking needs.
How to download and play MapleStory M on Redfinger
1. Search REDFINGER in Google Play and download the app OR
Click the official website and use the app via browser.
2. Complete sign-in steps to access the Redfinger cloud smartphone.
Note: If you encounter some issue about that, please see our tutorial videos.
3. Look for MapleStory M in the search bar in REDFINGER APP Store.
4. Download and install the game in Redfinger.
5. Run and enjoy the game.