Guide to Sign in Redfinger Cloud Phone and Forgot Password
Guide to Sign in Redfinger Cloud Phone and Forgot Password
Sign in
When opening Redfinger Application, you are required to agree to the notification that popped up. It should be noted that you need to register an account before using Redfinger App.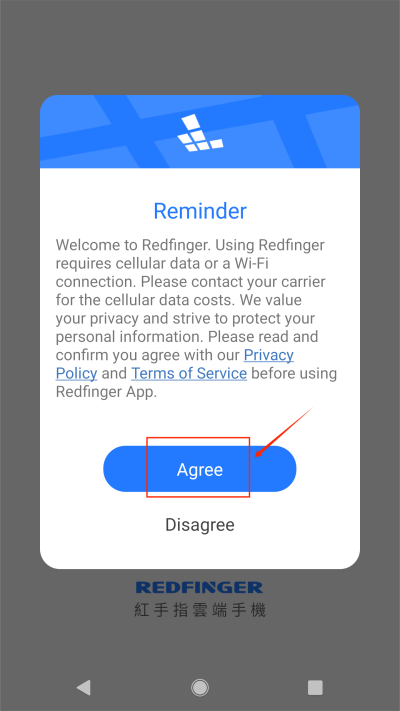 Open the Redfinger App, select the server close to your region, click "Next", then enter the Redfinger login interface;
Sign up with a valid email; (Those "malicious sign-up, request free trial device and then ditch it" behavior is not tolerated and will be banned to use.)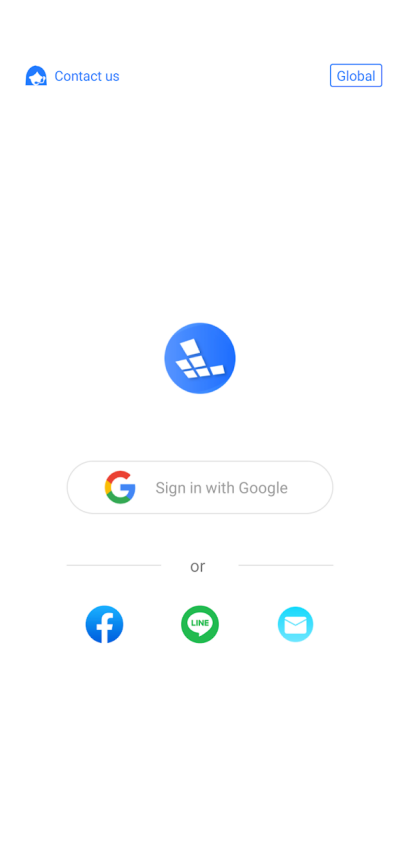 Sign in directly with your Google account with no hassle. (The email linked to your Google account will be your Redfinger account. Later if you log in on the computer, you need to set and change your password.)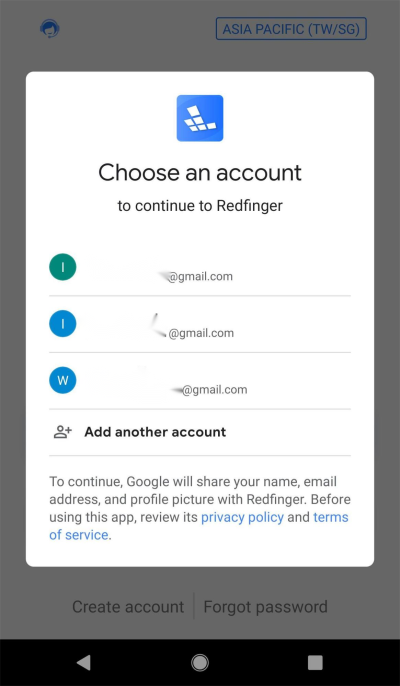 Forgot password
Click "Forgot Password" on the Redfinger login page, and jump to password retrieving page.

Follow the instructions. Re-enter your registered email and the verification code you have received and reset your password.