How to Download and Install Redfinger Cloud Phone
How to Download and Install Redfinger Cloud Phone
There are two ways to download the Redfinger App on Android:
The first way is to download from Google Store Google Play;
Open the Google Play Store and search for the keyword "Redfinger", click "Install" and quickly and easily install the Redfinger App to your mobile phone.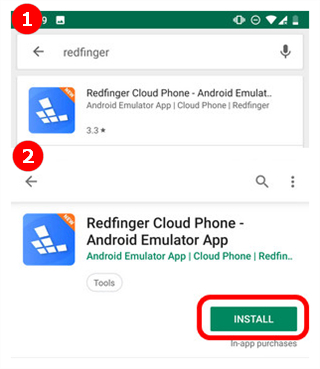 The second way is to download by the Redfinger official website www.cloudemulator.net.
After entering the official website, click "Download for Android" to download and install.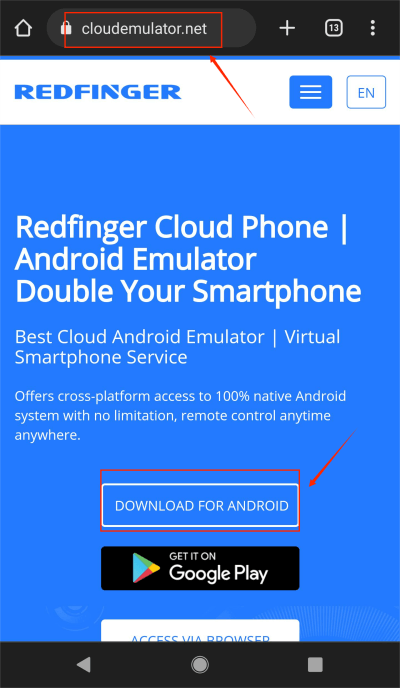 After installation, click "Open" directly, or go back to the mobile phone interface and click the installed Redfinger App to start using it.