Blog
This part allows Redfinger users to gain guides and reviews for apps and games.
Users' Guide | How to Save Redfinger Web as a Shortcut via Chrome Browser
If you are an iOS user or just unwilling to download Redfinger PC client, hope this article finds you well. In the meantime, the feature of "create shortcut" can now be found in Google Chrome browser. Against this backdrop, specific steps are provided as followed so as to address the issue you may encounter:
Step 1: There is a need for you to input the official website into the search bar in the Chrome browser. By doing so, you can click the "sign in" button to access the Redfinger login interface.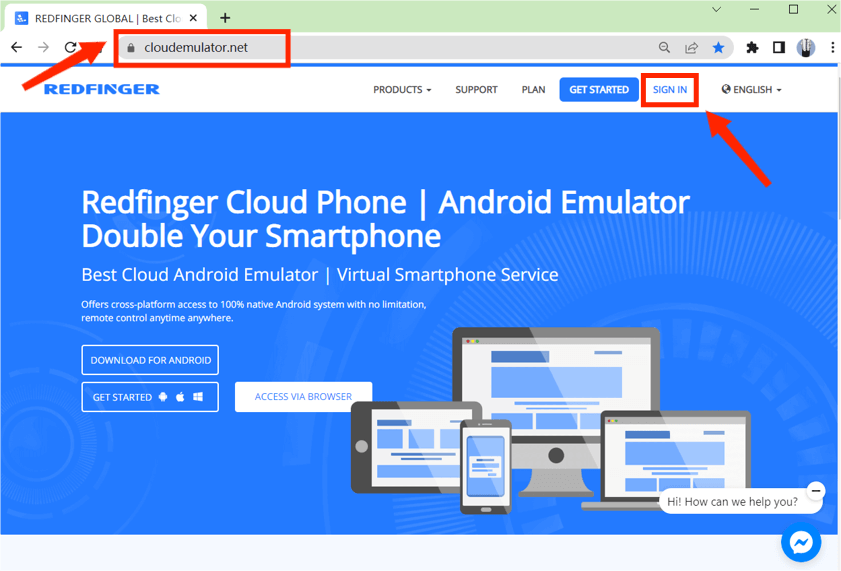 Step 2: The ellipsis can be found in the upper right corner of the web browser. Clicking this ellipsis is the prerequisite to finding out the "More tools" button. And then the "Create shortcut" button is listed in the interface.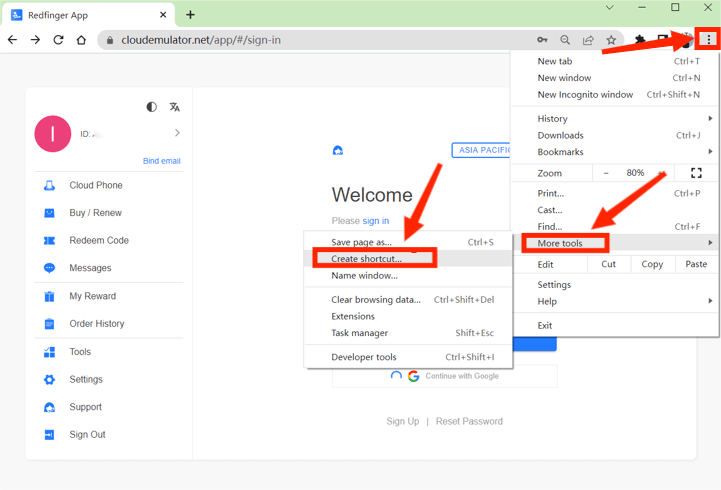 Step 3: Creating a shortcut is the crucial step to achieving this function mentioned previously. You can add a new name so as to be convenient for your use. It is recommended that you can select the "Open as window" button.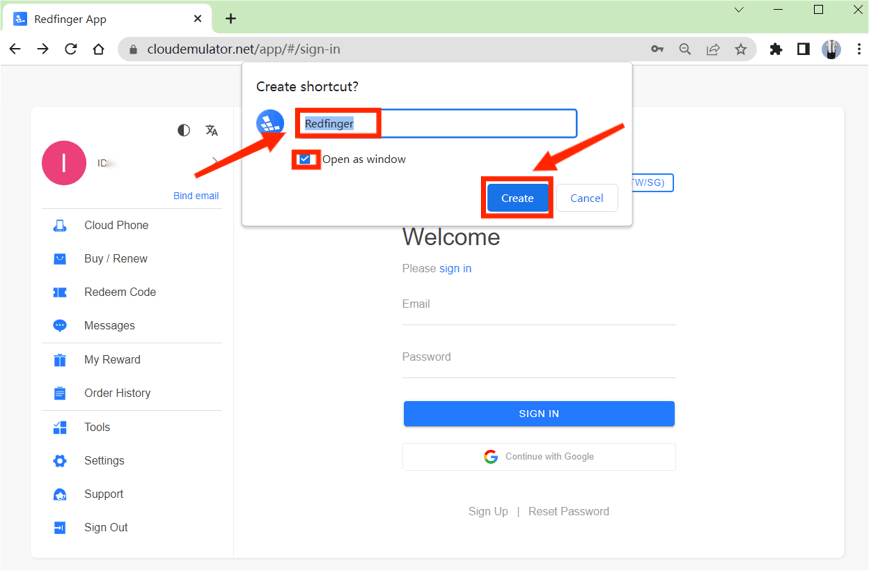 Step 4: Following the creation of the shortcut, you are able to log in to your Redfinger account. A brand new web layout can be found, thereby allowing you to easily access Redfinger without more sophisticated steps.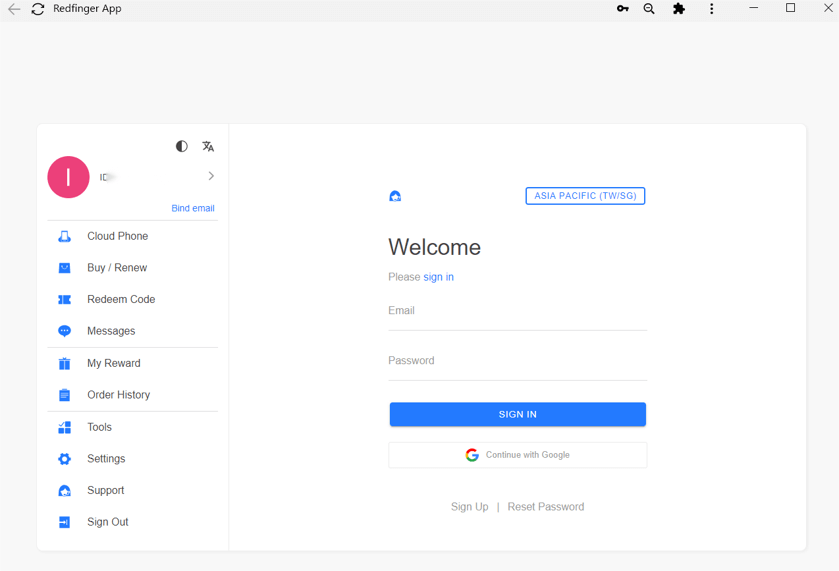 Step 5: When all these steps are done, it's your time to enjoy playing games or running apps that you want with the service Redfinger offered.