Beginners Guide | How to Download and Enjoy Ragnarok Labyrinth (NFT) on Redfinger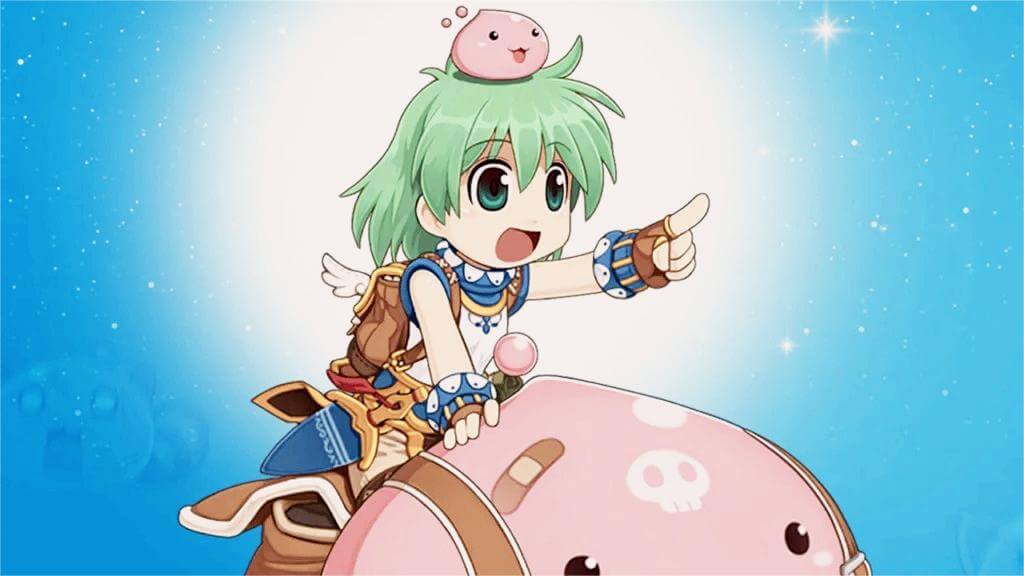 If you've just jumped into Ragnarok Labyrinth (NFT), chances are you've fallen in love with the fantastic Massively multiplayer online role-playing game (MMORPG). Keeping reading to grasp a basic understanding of the Ragnarok world, and enjoy the adventure with redfinger cloud phone.
MMORPG Ragnarok Labyrinth NFT Basic Guide & Tips
As the first official Ragnarok Online IP with Play to Earn (P2E) and NFT elements, Ragnarok Labyrinth NFT is integrated with blockchain technology. The gameplay allows players to earn Onbuff Points and convert them into cryptocurrency tokens. April 27, 2022 witnesses the launch of Ragnarok Labyrinth NFT with Idle MMORPG genre.
There are four main classes for players to choose in Ragnarok Labyrinth NFT, including Swordsman, Archer, Thief, and Magician. It should be noted that two advanced jobs can be found in a specific class.
As strong-willed fighters, Swordsmen are able to utilize high attack skills to decide the battlefield landscape in Ragnarok Labyrinth NFT. Royal Guard and Rune Knight are Swordman's advanced jobs. Mages can significantly exert an impact on the battlefield through developing powers of elements at the initial stage. Sorcerer and Warlock are the corresponding advanced jobs.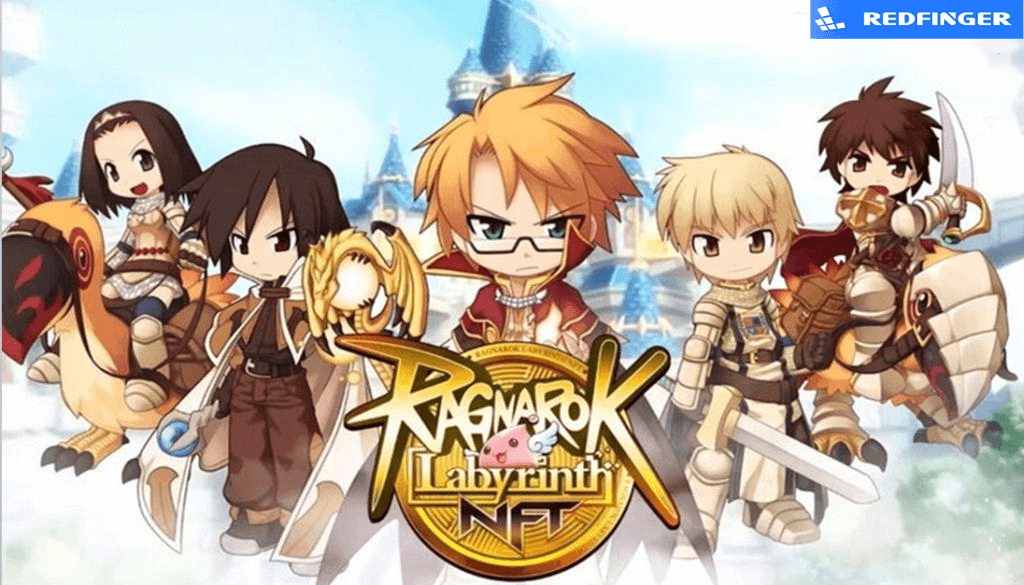 Focus and concentration can be enhanced when Archers deal with a bow and arrow to hunt monsters. Ranger and Wanderer belong to the advanced jobs. Specialized in having high flee, Thieves have the ability to land their attacks fast. Guillotine Cross and Shadow Chaser are Thieves' advanced jobs in Ragnarok Labyrinth NFT
In addition, 3 tokens are available for players to earn in Ragnarok Labyrinth NFT, including Onbuff Point, Newton, and Onit. Onbuff Point can be gained by conducting a list of in-game activities, for example, completing quests, defeating MVPs, and unlocking achievements. And then Onbuff Point can be traded to Newton, and Onit. Among them, Onit can be exchanged for other Cryptocurrencies on decentralized exchanges.
MMORPG The Labyrinth of Ragnarok Overview & Classes
As one of the popular series developed by Gravity, The Labyrinth of Ragnarok was rolled out on October 14, 2020. The Labyrinth of Ragnarok, an idle MMORPG set in the fictional world of Ragnarok, is similar to Ragnarok Online together with Ragnarok M: Eternal Love.
Leveling up characters in The Labyrinth of Ragnarok is a requisite for players to enjoy the advdenture. Similarly, there are four classes available in the game, covering Archer, Magician, Swordsman, and Thief. And every job is divided into some sub-jobs.
If adventurers show a willingness to choose the hunter or the dancer, Archer is an ideal class that boasts combat abilities and much dexterity within it. Magician – a class that can be turned into a sage or a wizard – is used to employ four elements to damage and defeat enemies. Swordsman can deal massive damage with hits and be turned into a crusader or a knight. For those who want to play a role that is deadly and speediest, Thief should not be ignored. An assassin or a rouge can be turned into in The Labyrinth of Ragnarok.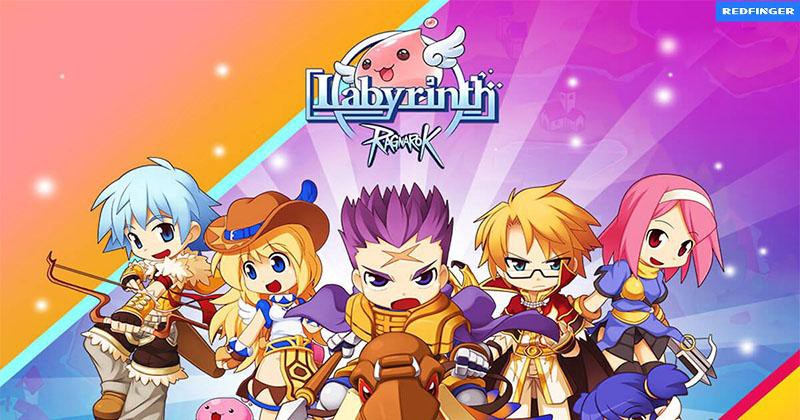 The Labyrinth of Ragnarok boasts an in-game currency – Nyangvine – to unlock new skills. The currency can be used to obtain boxes from shots that have cards or companions. In addition, 50 of Nyangvine can be obtained for free with the competition of daily quests.
What's more, the game boasts such features as automatic hunting content for leveling up characters and a unique experience when players enjoy The Labyrinth of Ragnarok, like escaping mazes along with playing PVP battles. A variety of other entertaining contents are added in the game with the automatic gameplay.
How to Download and Enjoy Ragnarok Labyrinth (NFT) with Redfinger
Against the backdrop of auto features embedded in The Labyrinth of Ragnarok and Ragnarok Labyrinth NFT, players can enable their characters in the game to navigate in an automatic manner toward the corresponding quest objective with a single click. For sure, this feature enables adventurers to save time to do other things. Coincidentally, players can enjoy the game with redfinger cloud phone, thereby saving their mobile phone storage space. As such, adventurers have the chance to enjoy Ragnarok Labyrinth (NFT) with redfinger cloud phone.
As a virtual Android system, redfinger cloud phone enables you to own another Android phone on one device. Running on the cloud server, redfinger costs nearly no data, storage, and battery power of your own device. With this android emulator, you can run your game 24*7 on the cloud freely. In addition, with ONLY one redfinger account, you can manage as many cloud phones as you want to meet your multitasking needs.
1. Search REDFINGER in Google Play and download the app OR
Click the official website and use the app via browser.
2. Complete sign-in steps to access the Redfinger cloud smartphone.
Note: Please see redfinger tutorial videos if you encounter some issues about that.
3. Look for Ragnarok Labyrinth (NFT) in the search bar in REDFINGER APP Store.
4. Download and install the game in Redfinger.
5. Run and enjoy playing Ragnarok Labyrinth (NFT) with redfinger.