Beginners' Guide | Tips and Tricks to Enjoy the Adventure in Ragnarok Labyrinth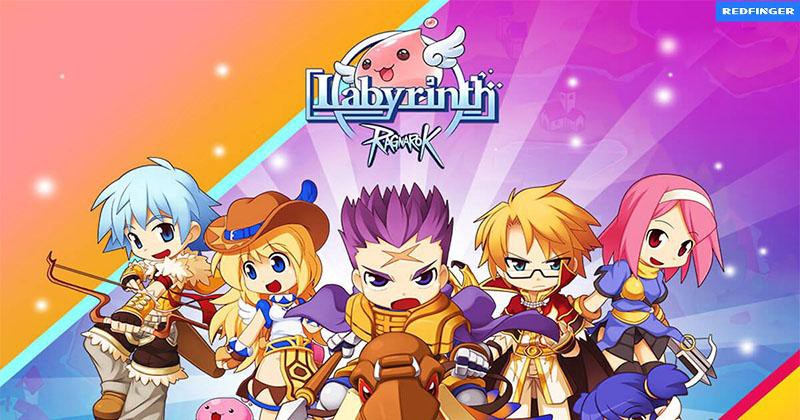 Ragnarok Labyrinth - one of the popular series by Gravity - is an MMORPG similar to Ragnarok Online together with Ragnarok M: Eternal Love. However, with a newer feature in the mix, the game is an idle game.
There will be the usual kind of crafting system, but this one is a whole new adventure for the gamer. Here we will talk about all the tips regarding this game.
An overview of the Labyrinth of Ragnarok classes
By enabling characters in the game to be stronger, players need to enhance the characters' battling power. Upon the beginning, a specific job or a class is asked to pick in this game. Four classes players can choose, including swordsman, thief, archer and magician. And every job is divided into some sub jobs. Only when players overcome a specific level or a quest can they be able to change jobs what they want.
Archer: This class boasts combat abilities and much dexterity within it. If players choose the hunter or the dancer, the archer can meet their demands.
Magician: As a great intellect, a magician can utilize four elements to damage and defeat enemies. A magician can be turned into a sage or a wizard.
Swordsman: The class can lead to massive damage with heavy hits and be turned into a crusader or a knight.
Thief: If players want to play a role that is deadly and speediest, the class is the top choice. Players are able to turn the class into an assassin or a rouge.
Selection of hunting fields
In addition, when characters are not in the game, they have to be a grind. Basic EXP, Zeny, and other items can be gained as a reward. A PvP mode can be found in the game, with 15 locations as an adventure mode. These locations can be used to be the hunting fields.
It should be noted that these locations are challenging. After completing one, the next one will be much together than the previous one.
Ways to gain and save Nyangvine
Nyangvine is the premium currency of the Ragnarok Labyrinth, which can be used to unlock new skills. Besides boxes from shots that have cards or companions can be obtained via the currency.
Players can gain free Nyangvine and boast the possibility of earning it from hundreds in a single day. They can also get 50 of the currency for free with the way of daily quests.
Means to level up in the game
Engage in the daily quest, events, and earn some free Nyangvine to upgrade materials.
Join in a guild and team up with other players.
Grind the hunting fields and defeat as much as MVPs
Play other modes, covering Dungeon, Brawl, PvP, Challenge, Guild, etc.
Upgrade skills, spend stat points to develop attributes.
In conclusion, hope this article finds you well. And here is something you should know before playing the game. Go ahead, jump into Ragnarok Labyrinth with Redfinger!
How to Download Ragnarok Labyrinth with Redfinger
1. Search REDFINGER in Google Play and download the app OR
Click the official website and use the app via browser
2. Complete sign-in steps to access the Redfinger cloud smartphone.
Note: If you encounter some issue about that, please see our tutorial videos.
3. Look for Ragnarok Labyrinth in the search bar in REDFINGER APP Store.
4. Download and install the game in Redfinger.
5. Run and enjoy the game.