Beginners' Guide | How to Download and Play Ragnarok Origin on Redfinger

As an MMORPG based on the Korean manhwa by Myung-Jin and developed by Gravity, Ragnarok Origin aims to enable players old and new to dive into the land of Midgard on mobile. Unlike previous online games, Ragnarok Origin boasts improved graphics, battles and quests. In addition, a variety of customization options are covered in this game, allowing players to create their own unique heroes to take on the legends.
Tips and tricks Ragnarok Origin players should follow
At the primary stage of the game, players should choose a normal class to start their adventures. However, upon reaching level 10, players will be able to select the first transition class to improve their characters, including Mage, Thief, Swordsman, Archer, Merchant and Acolyte. The DPS of Mage and Thief is strong enough. Swordsman and Archer Tank and DPS can be good options. Acolyte is the dedicated healer of the team, while the merchant is good enough for making money.
Following the selection of the class, the next step for players in Ragnarok Origin is to enhance gaming efficiency. Players can be credited some attribute points, which can be used to advance stats when leveling up in the game. By doing so, characters can perform well on the battlefield.
To get as much as experience points is now one of the best solutions to leveling up in Ragnarok Origin. There is a need for players to complete missions, quests and hunt on the farm so as to gain more experience points. It should be noted that the auto-combat feature is more suitable for a shorter duration to hunt enemies, not for a longer period of time.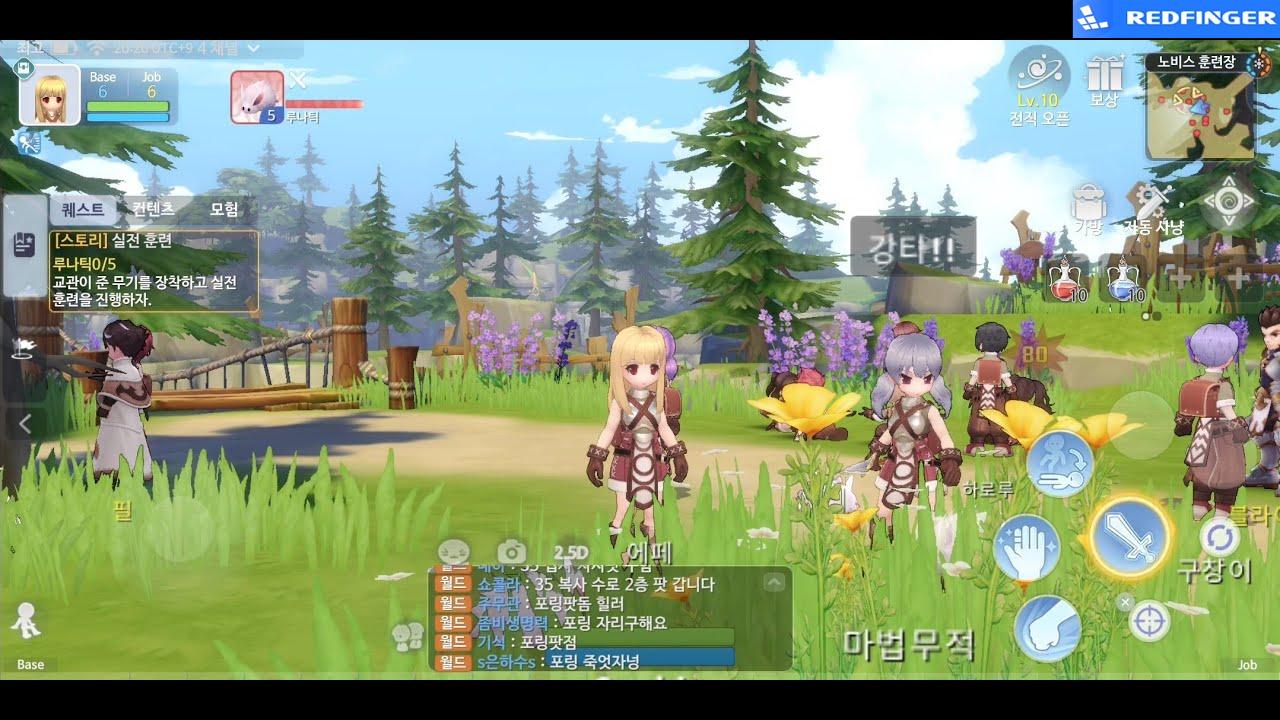 Begin your journey in Ragnarok Origin with Redfinger
Ragnarok Origin has been considered one of the best games in the mobile game sector. As an MMORPG, players need to complete various quests, it's required for adventurers to play the game with more time. In the long run, the mobile phone can be easy to be heated up. As a result, the ideal solution is to use the Redfinger cloud smartphone to play Ragnarok Origin.
As a virtual Android system, Redfinger enables you to own another Android phone on one device. Running on the cloud server, Redfinger costs nearly no data, storage, and battery power of your own device. With Redfinger, you can run your game 24*7 on the cloud freely. In addition, with ONLY one Redfinger account, you can manage as many cloud phones as you want to meet your multitasking needs.
How to download and play Ragnarok Origin on Redfinger
1. Search REDFINGER in Google Play and download the app OR
Click the official website and use the app via browser.
2. Complete sign-in steps to access the Redfinger cloud smartphone.
Note: If you encounter some issue about that, please see our tutorial videos.
3. Look for Ragnarok Origin in the search bar in REDFINGER APP Store.
4. Download and install the game in Redfinger.
5. Run and enjoy the game.