Blog
This part allows Redfinger users to gain guides and reviews for apps and games.
Beginners' Guide | How to Download and Play MU ORIGIN 3 ASIA on Redfinger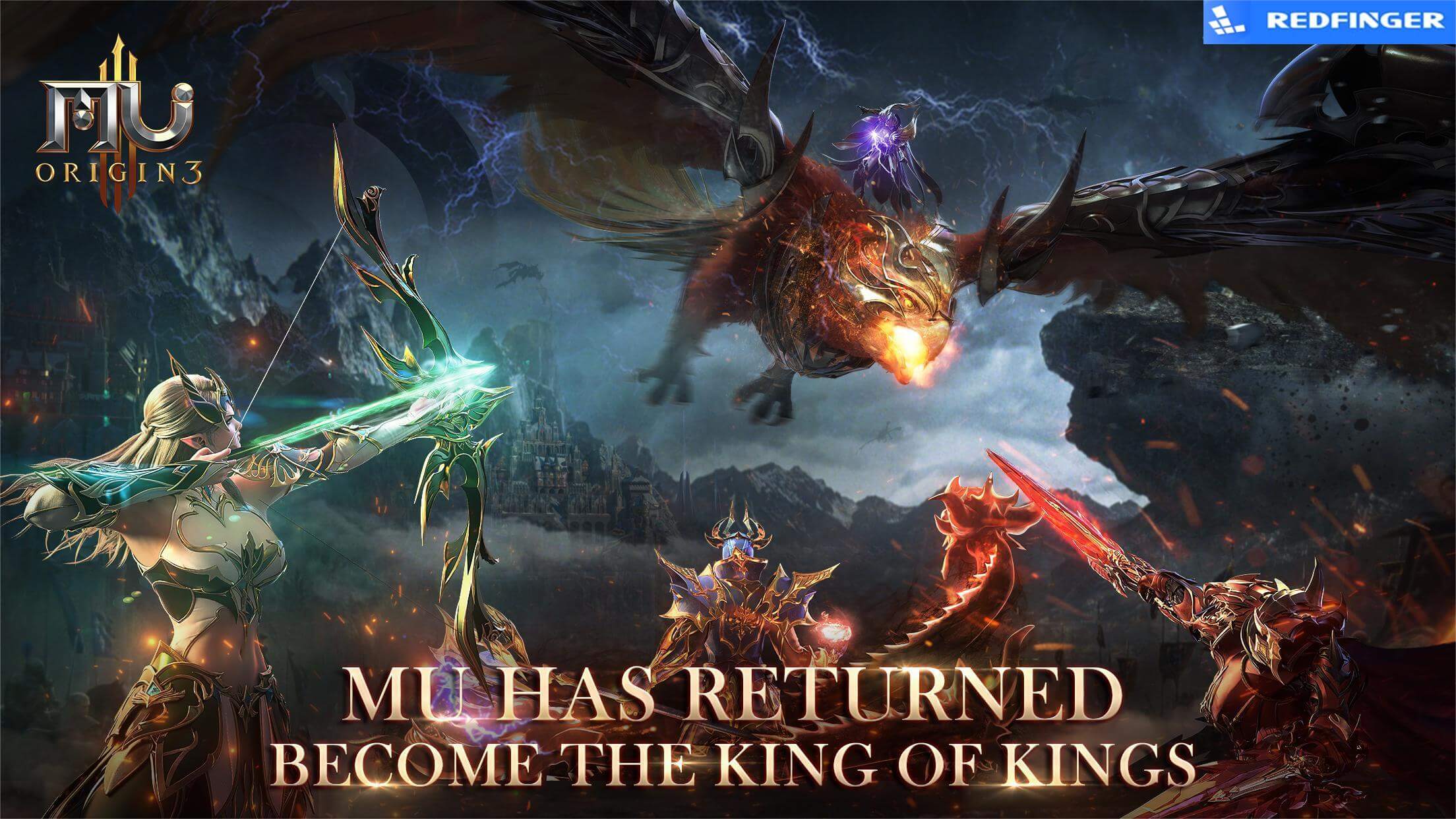 July 27 saw that the long-awaited MU ORIGIN 3 ASIA is finally rolled out in specific regions/countries. At present, players are able to enjoy the adventure in this new MU world. Maps in the game have been updated, aiming at shortening the "loading time". In addition, brand-new attack patterns can be found in MU ORIGIN 3 ASIA.
There are three different classes provided in MU ORIGIN 3 ASIA, covering Archer, Swordsmen, and Mage. Archer safeguards their homeland with deadly precision. Swordsmen protect all they hold dear with their fast blades and unwavering courage. Mage obliterates the evils of the world in magnificent fashion.
Players can experience the first true 3D world of MU with 360° fields of view. Isometric views are things of the past. In addition, players make a fortune by free trading in the high-return auction house. With the high drop rate of rare equipment and materials, players in MU ORIGIN 3 ASIA may find treasures anywhere in the fantasy world of MU.
What's more, players can create the strongest character by mixing, matching, and choosing the direction of the class development in a fast manner. Due to the advanced technology adopted, battles will run smoother than ever before while taking part in battles on a large scale accordingly.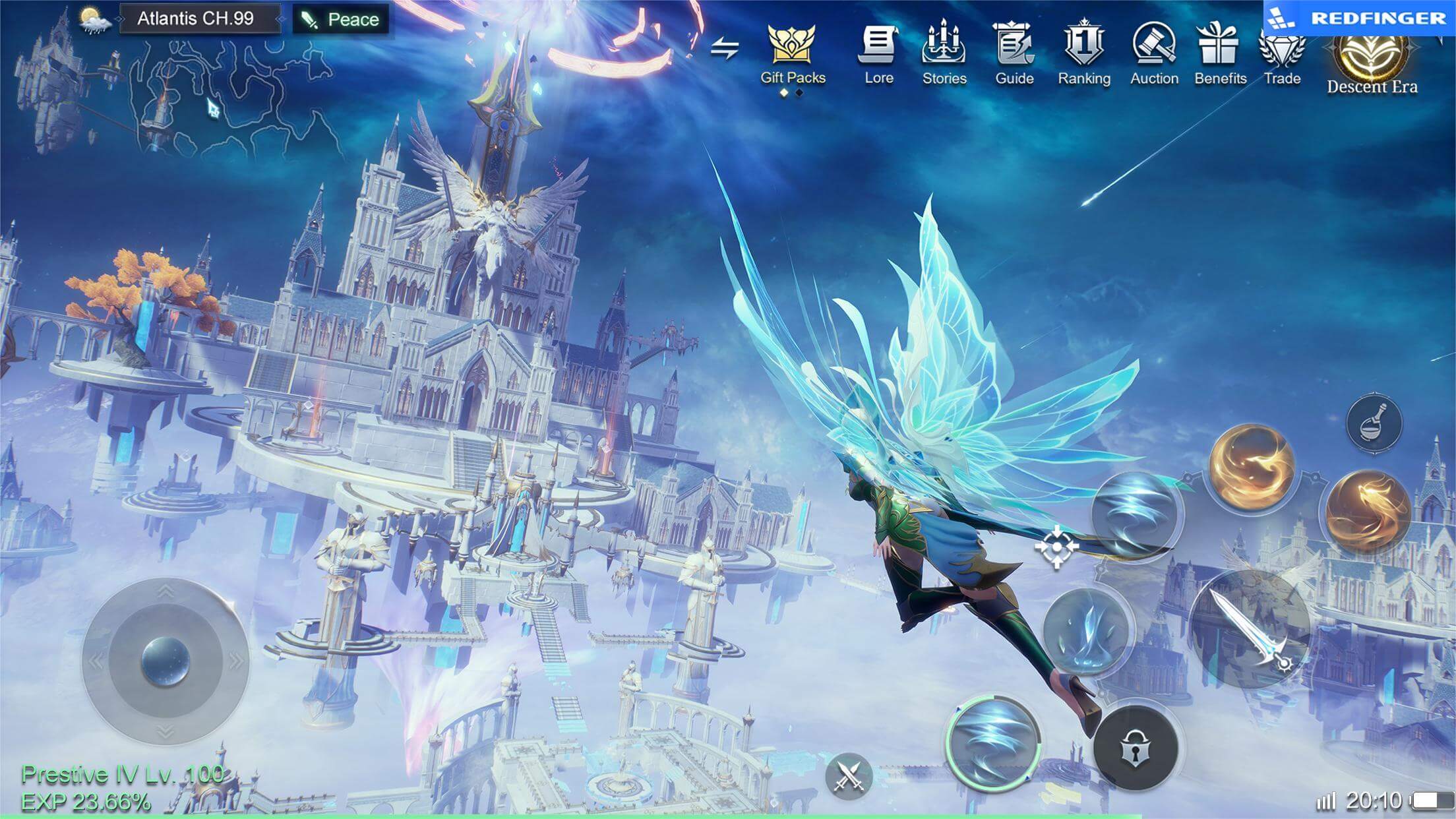 Begin your journey in MU ORIGIN 3 ASIA with Redfinger
As mentioned earlier, the transition of using the Unreal Engine in MU ORIGIN 3 ASIA means that players will be able to enjoy and immerse themselves in the MU world. As such, a well-performed phone is required to run the game. Besides, even though you have a good phone, you may be caught in the clunky touchscreen controls, overheating, and battery drainage.
As a virtual Android system, Redfinger enables you to own another Android phone on one device. Running on the cloud server, Redfinger costs nearly no data, storage, and battery power of your own device. With Redfinger, you can run your game 24*7 on the cloud freely. In addition, with ONLY one Redfinger account, you can manage as many cloud phones as you want to meet your multitasking needs.
How to download and play MU ORIGIN 3 ASIA on Redfinger
1. Search REDFINGER in Google Play and download the app OR
Click the official website and use the app via browser.
2. Complete sign-in steps to access the Redfinger cloud smartphone.
Note: Please see our tutorial videos if you encounter some issues about that.
3. Look for MU ORIGIN 3 ASIA in the search bar in REDFINGER APP Store.
4. Download and install the game in Redfinger.
5. Run and enjoy playing MU ORIGIN 3 ASIA.