Beginners' Guide | How to Download and Play Lineage 2: Revolution on Redfinger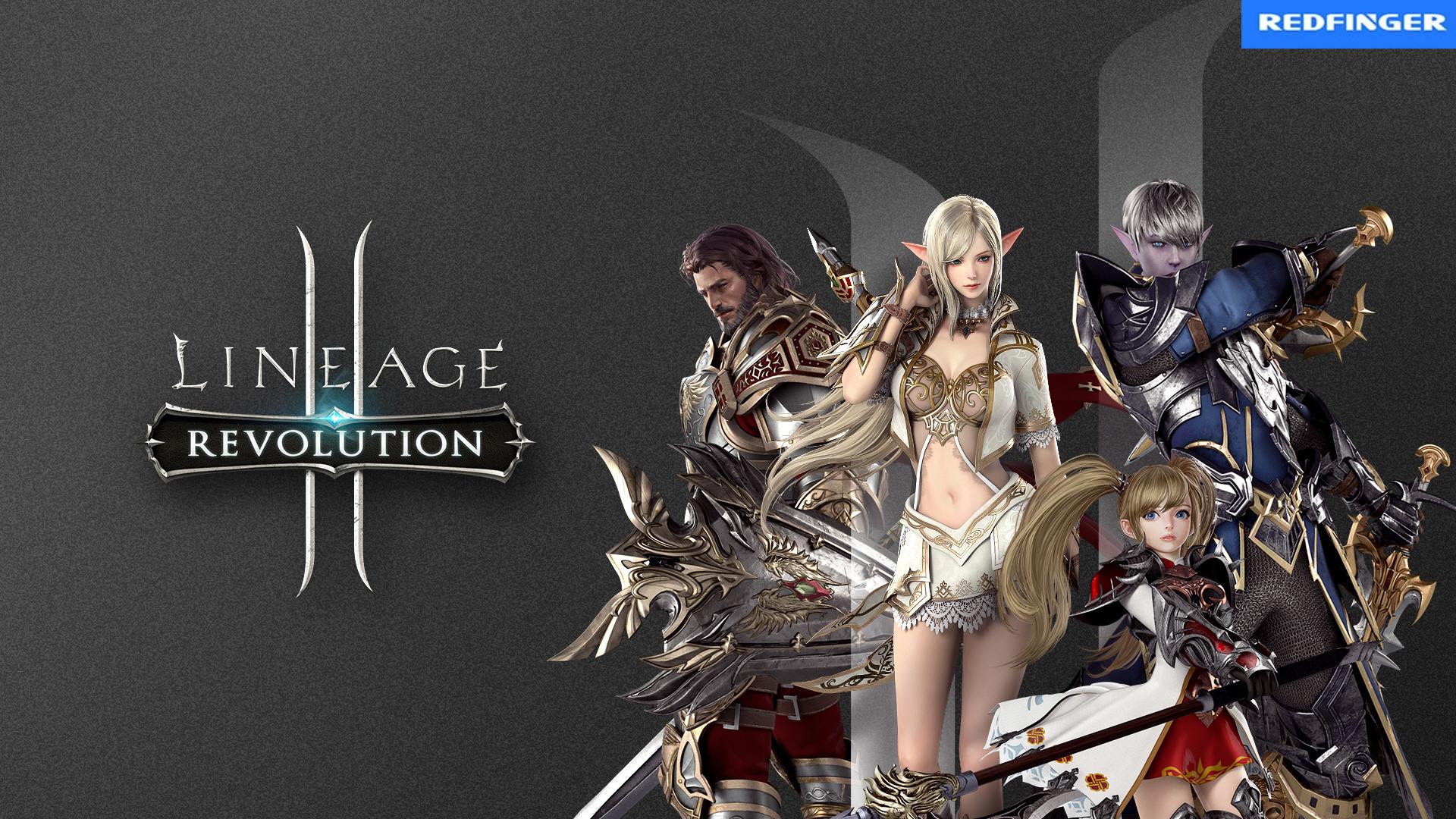 Lineage 2: Revolution, which is developed by Netmarble Studios, is available on iOS as well as Android. As one of the MMORPGs on mobile using Unreal Engine 4, the game enables players to boast a sound experience in pictures.
An Overview of Lineage 2: Revolution
Known for its huge real-time massive battles, the game has Clans and Guilds that allow players to party up with thousands of other players worldwide. In this sense, players are able to defeat huge bosses, engage in PvP combat and loot dungeons with the guild.
Similar to most games in this sector, players need to choose a class to play. Due to the fact that the game is based on grinding, the largest benefits lie in ranged and agile characters. Thus, Human Hawkeye and Silver Ranger are highly recommended. If players want to try a Tank class, Human Paladin is your best choice. An Elf temple Knight, however, is one of the only classes with invulnerability.
A novice should not level any of basic skills higher than level 4. Upgrading passive skills and focusing on activities is essential at the primary stage. There is a need for players to attempt to center on three skills that are the most effective.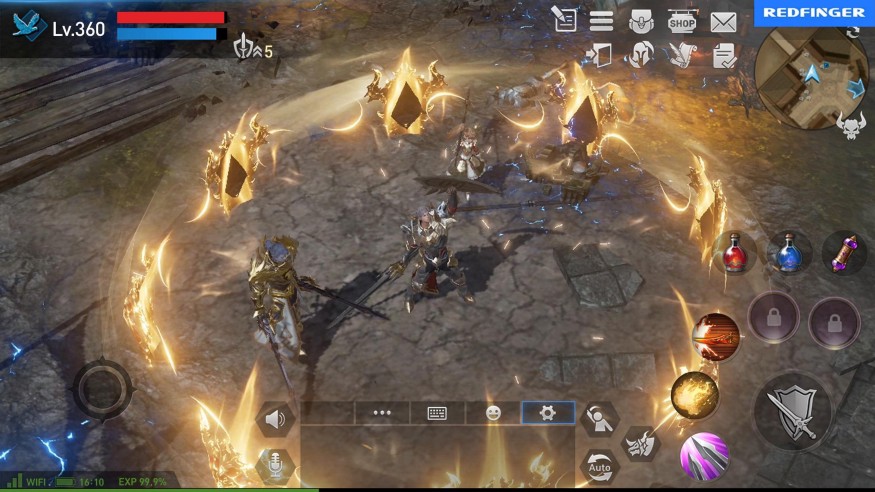 Mini-buffs and small active abilities for a specific character can be gained in runes, which are thought of as a late-game luxury. As such, players can enable them to auto-imprint. Later on, you should be able to max out the first four pages extremely easily. As far as the author's concerned, gaining sound weapons and items in Lineage 2: Revolution is extremely difficult, slowing down the process of leveling up.
Why do adventurers choose the Redfinger platform to play Lineage 2: Revolution
Due to the fact that Lineage 2: Revolution boasts various main quests, side quests, team dungeons, online time rewards/quests, etc, it's required for adventurers to play the game with more time. In the long run, the mobile phone can be easy to be heated up. With Redfinger, there is no worry about this issue.
As a virtual Android system, Redfinger enables you to own another Android phone on one device. Running on the cloud server, Redfinger costs nearly no data, storage, and battery power of your own device. With Redfinger, you can run your game 24*7 on the cloud freely. In addition, with ONLY one Redfinger account, you can manage as many cloud phones as you want to meet your multitasking needs.
How to download and play Lineage 2: Revolution on Redfinger
1. Search REDFINGER in Google Play and download the app OR
Click the official website and use the app via browser.
2. Complete sign-in steps to access the Redfinger cloud smartphone.
Note: If you encounter some issue about that, please see our tutorial videos.
3. Look for Lineage 2: Revolution in the search bar in REDFINGER APP Store.
4. Download and install the game in Redfinger.
5. Run and enjoy the game.