Beginners' Guide | How to Download and Enjoy Summoners War: Chronicles on Redfinger 2023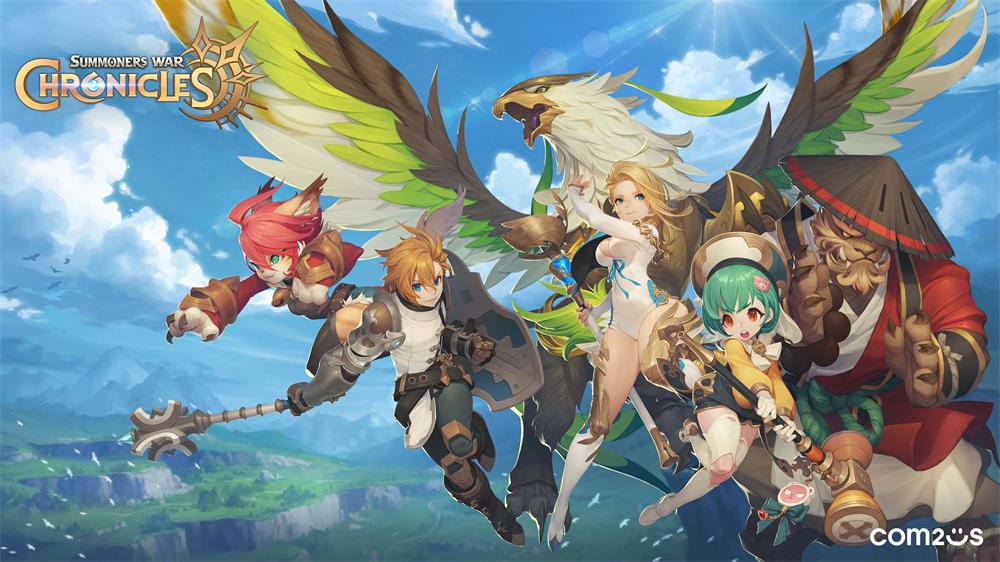 A new MMORPG called Summoners War: Chronicles was developed by Com2uS. It is a spin-off of the well-known mobile title Summoners War, although it has a separate gameplay mechanic and plot. Keep reading on the guide about the Summoners War: Chronicles gameplay and know how to download and enjoy the game with redfinger cloud phone.
A Brief Introduction to Summoners War: Chronicles Gameplay
In Summoners War: Chronicles, players are able to assume the character of a summoner, a strong mage who has the ability to call forth magical beings known as "summons" to fight on their behalf. The game's distinctive turn-based combat system places a focus on strategy and tactical planning.
The plot of Summoners War: Chronicles is set in the perilous land of Athosia, which is threatened by evil forces. To prevent the collapse of the world, players must assemble a group of strong summons and set out on a quest. They will run into a variety of opponents and difficulties along the route, as well as other summoners who can either help them along the way or stand in their way.
Summoners War: Chronicles enables players to engage in real-time PvP combat or team up with friends to take on tough enemies. The game is free to play, but those who wish to improve their gaming experience can make in-app purchases. Players can choose between one of three Summoners, each featuring different characteristics using which players can strategize and win the matches.
It's essential that players should join a guild in Summoner War: Chronicles. By doing so, they are able to earn guild rewards, which are inclusive for members who are in the guild. In addition, players can compete with other guilds to obtain guild points and rewards so as to level up characters in Summoner War: Chronicles.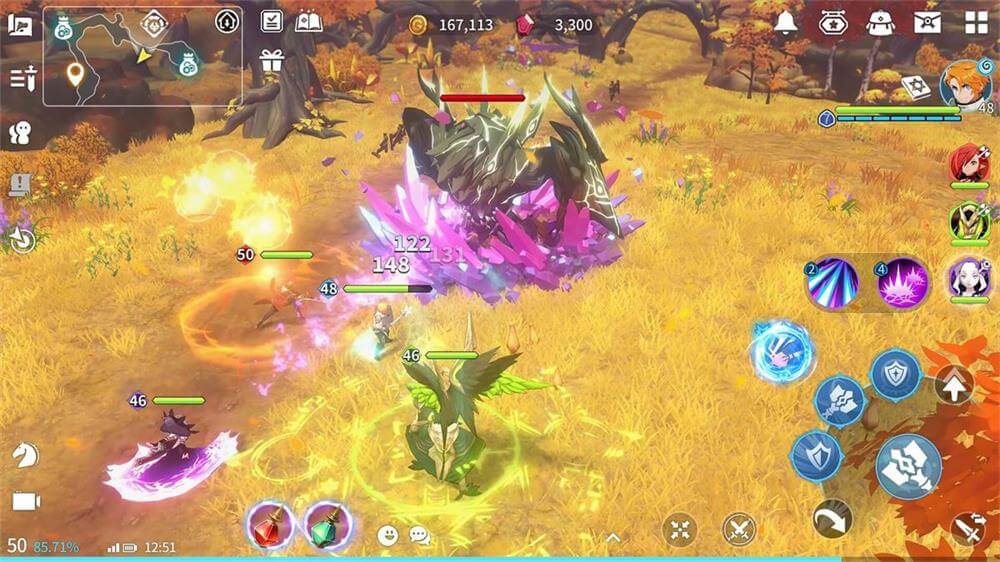 Characters Leveling up Swiftly Tips and Tricks
Players who are familiar with the MMORPG category games can benefit a lot from the dungeon model. To obtain as many points as possible, players are allowed to focus on dungeon farming in addition to arena missions and the main quests. It should be noted that the characters in Summoner War: Chronicles are required to reach level 20. Apart from leveling up in the game, players should fight against the enemies along the dungeon model.
Both progression into reaching a new high level and creating appropriate creatures are crucial in Summoners War: Chronicles. Leveling up and gaining experience would be the sole ways to advance in the game. By finishing the major quests, side quests, explorations, etc., players can go about doing these two things mentioned above. Hence, in order to advance through the game smoothly, it's highly recommended that gamers complete all of these tasks in Summoners War: Chronicles.
Leveling up the base stats of Pets can be a helper in leveling up character stats, including awakening, skilling up, and evolution. In addition, health points, defense, and attack can be enhanced. Please note that players are asked to pay with Elixir currencies.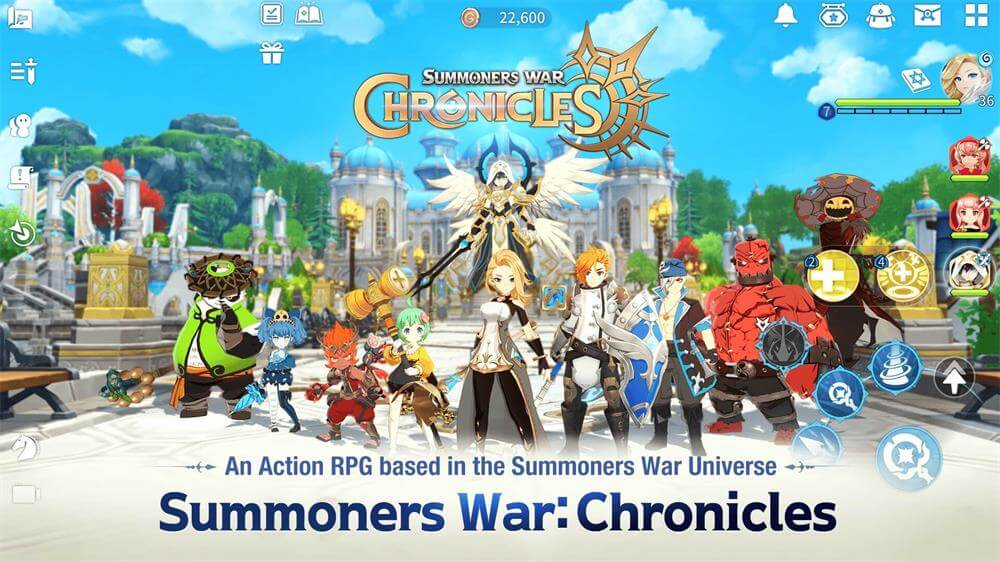 How to Download and Enjoy Summoners War: Chronicles with Redfinger
As a virtual Android system, Redfinger Cloud Phone enables users to access and play mobile games on their computer. Running on the cloud server, redfinger costs nearly no data, storage, and battery power of physical devices. With this gaming virtual emulator, users can run mobile games 24*7 on the cloud freely. Here's how to download and enjoy Summoners War: Chronicles using redfinger:
1. Search REDFINGER in Google Play and download the app OR Click the official website and use the app via browser.
2. Complete sign-in steps to access the Redfinger cloud smartphone. Note: Please see redfinger tutorial videos if you encounter some issues about that.
3. Look for Summoners War: Chronicles in the search bar in REDFINGER APP Store.
4. Download and install the game in Redfinger.
5. Run and enjoy playing Summoners War: Chronicles with redfinger.
By using Redfinger Cloud Phone, users can enjoy playing Summoners War: Chronicles with better performance than a typical mobile device. The cloud emulator android provides a more immersive gaming experience to enhance gameplay.