Industry News | Play Together Embraces New Updates to Celebrate New Year 2023
Play Together, developed by Korean game company HAEGIN in April 2022, has also gained large popularity. Launching for one year, the cumulative global downloads of Play Together have exceeded 100 million. Recently, HAEGIN announced that its mobile social meta-universe game Play Together is embracing new changes for the first time in 2023.
An all-new interactive way to have fun awaits on Kaia Island for the new year. And it is time for Snowman and Hailizabeth to leave Kaia Island. To celebrate this new year, Three Cottons (Big Cotton, Little Cotton, and Tiny Cotton) and Meowy have arrived on Kaia Island. Jelly Paw Coins can be obtained through completing special missions with new NPCs, which can be used to trade items available at Tiny Cotton's Make-Believe Mart.
The FORCETELLER tent is added in Play Together. Players are able to talk to NPC Aisya to better know the impression from friends, the people who will meet and love, and the possibility to make fortune. As to the way how to purchase the FORCETELLER Fortune Booth, players can visit the Furniture Shop to find out the things in Play Together.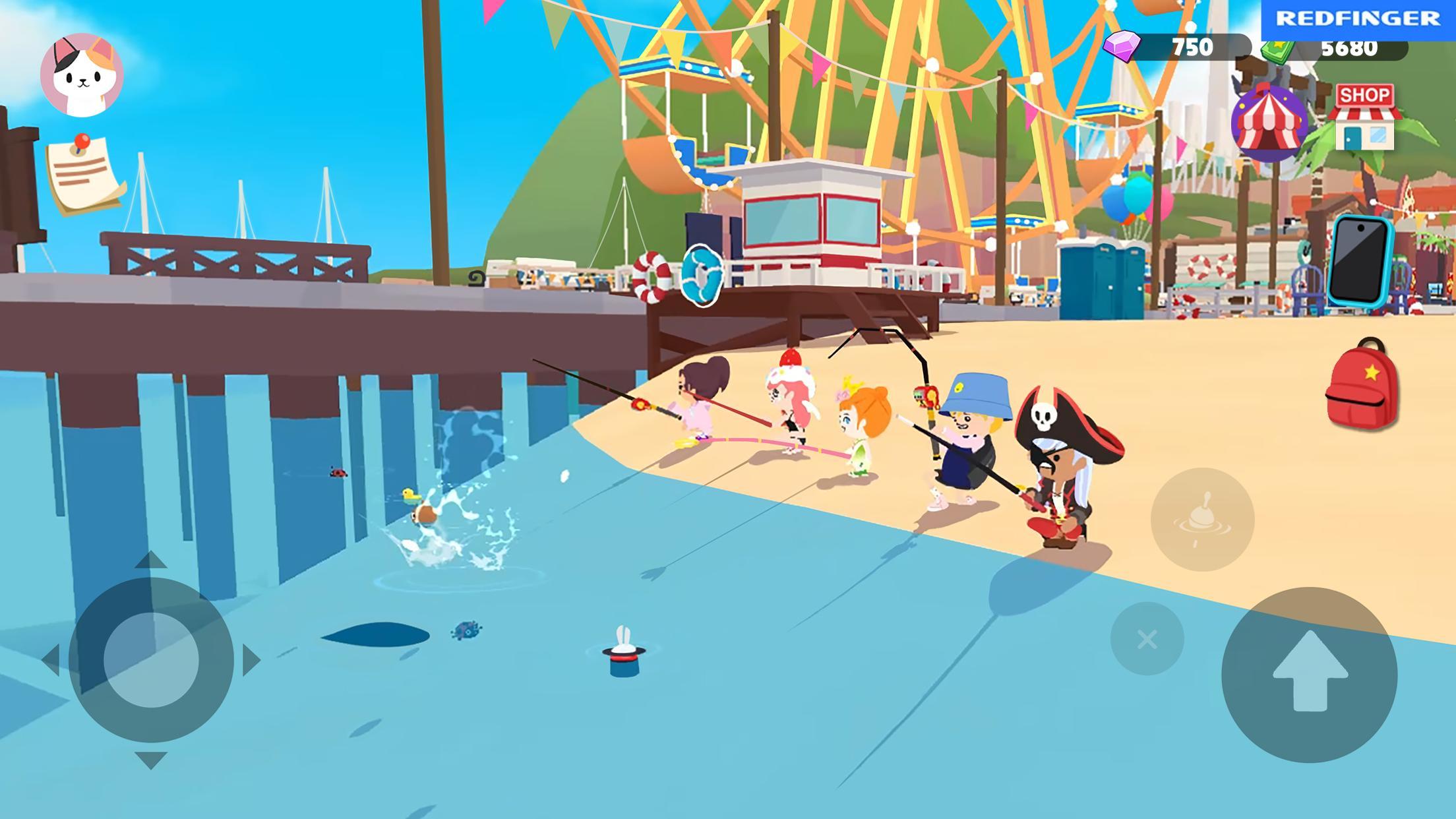 In addition, the Bunny Cat and Cat Bunny pets will be available only for a limited time at the Plaza. It should be noted that players can gain these pets during the event. New interactive role-play objects are now added throughout Downtown for players to discover as well and then better enjoy the game.
Icy Fishes have been spotted around the freezing Kaia Island, which is exclusive in winter in Play Together. Players can collect the mystical aquatic animals so as to complete the activity related to photo album. By doing so, special Ice Aquariums will be distrusted to players as rewards. Besides, Icy Fishes can be found in certain fishing locations.
How to Download and Enjoy Play Together with Redfinger
As a virtual Android system, redfinger cloud phone enables you to own another Android phone on one device. Running on the cloud server, redfinger costs nearly no data, storage, and battery power of your own device. With this android emulator, you can run your game 24*7 on the cloud freely. In addition, with ONLY one redfinger account, you can manage as many cloud phones as you want to meet your multitasking needs, like enjoying Play Together with redfinger cloud phone.
1. Search REDFINGER in Google Play and download the app OR
Click the official website and use the app via browser.
2. Complete sign-in steps to access the Redfinger cloud smartphone.
Note: Please see redfinger tutorial video if you encounter some issues about that.
3. Look for Play Together in the search bar in REDFINGER APP Store.
4. Download and install the game in Redfinger.
5. Run and enjoy playing Play Together with redfinger.