Beginners' Guide | Sword Master Story Tips & Tricks 2022
Since the year of 2016, Korean developer studio Super Planet has rolled out lists of mobile games of various types including Sword Master Story. As an action RPG, Sword Master Story depicts the story of an ordinary student - Cain - who goes to another world by accident and becomes a Sword Master and fights against evil.
An overview of heroes in Sword Master Story
As is known to all, heroes are an essential part of the game. In Sword Master Story, heroes are divided into different classes as well as types. Classes are classified into the following aspects: Warrior, Healer, Archer, and Mage. Each hero belongs to the corresponding types accordingly, covering Leaf (Green), Water (Blue), Fire (Red), Light (Yellow), and Dark (Purple).
All these facts combined mentioned above exert an impact on the damage against enemies and the gameplay. By obtaining new heroes, players are asked to summon or gain rewards from progression in the campaign, quests, events, etc. As such, the main means to get a new hero is to summon.
There are three types of hero summoning in Sword Master Story: Ruby Summon, 4-Star Summon, and 5-Star Summon. Compared to the star summon, ruby summoning seems to be easier.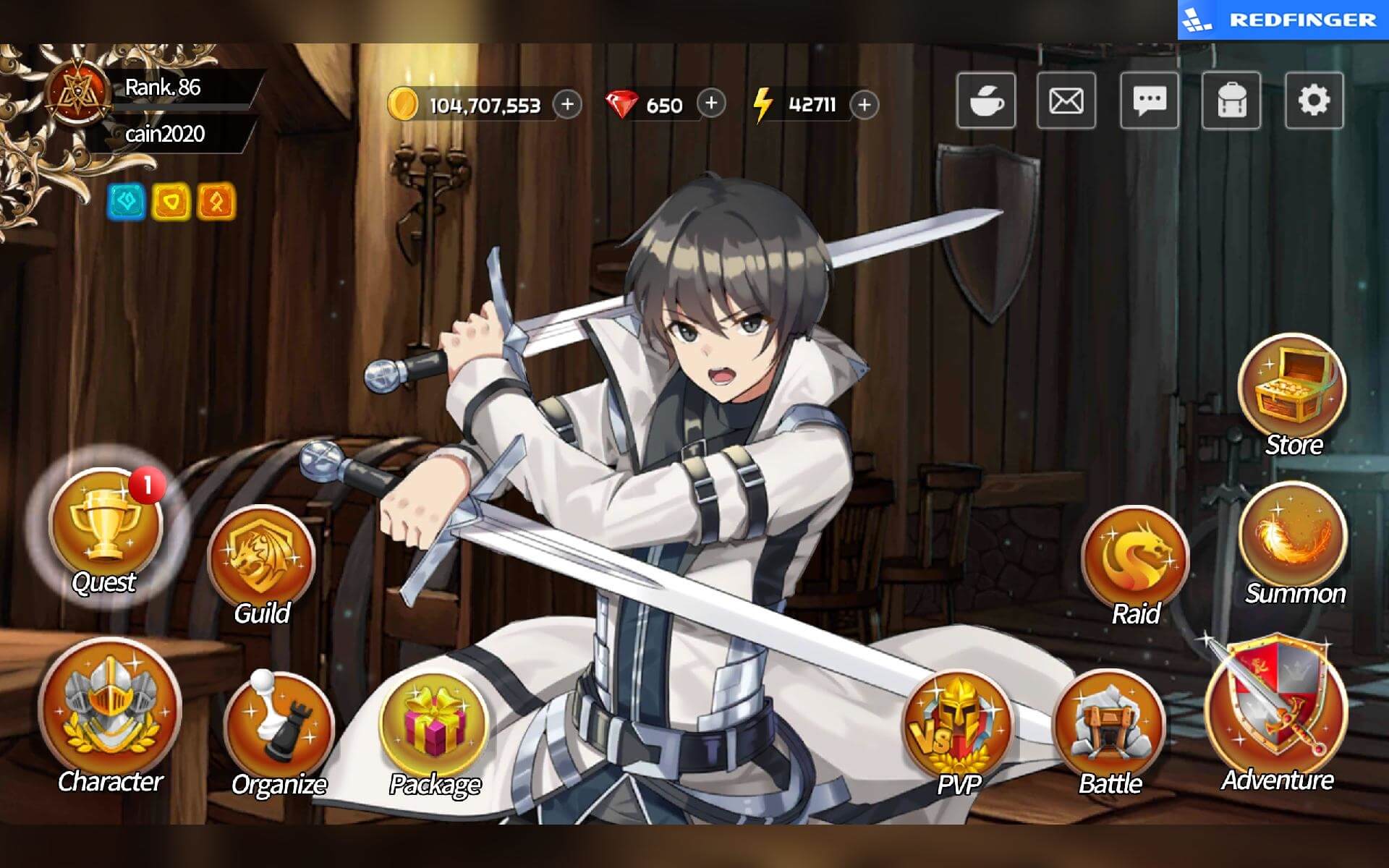 How to level up your heroes
There are three different means to upgrade heroes in Sword Master Story, including Level up, Equipment, and Skills. The main measure to upgrade is to level heroes up. Equipment can enhance heroes as well while the way to upgrade equipment is to collect shards. The number of shards you need to upgrade equipment increases as the rarity and star level of that equipment increases. In addition, leveling up team's skills enables heroes to become stronger.

The way to obtain resources and currencies
3 main currencies can be found in Sword Master Story, covering Gold, Rubies, and Stamina. Gold can be used for hero stat upgrades, rubies for summoning, and stamina for fighting/progressing in the game.
Stamina is a must when players progress in the story mode and can be obtained via battles and quests. Gold can be gained through battles, quests, achievement rewards, etc. Compared to the previous two currencies, Rubies are harder to obtain.
In the meantime, joining a guild enables players to obtain extra resources. Participating in raids, battles, and PVP fights can be helpers as well.
How to download and play Sword Master Story on Redfinger
1. Search REDFINGER in Google Play and download the app OR
Click the official website and use the app via browser.
2. Complete sign-in steps to access the Redfinger cloud smartphone.
Note: Please see our tutorial videos if you encounter some issues about that.
3. Look for Sword Master Story in the search bar in REDFINGER APP Store.
4. Download and install the game in Redfinger.
5. Run and enjoy playing the game.