Beginners' Guide | How to Download and Play Ragnarok V: Returns on Redfinger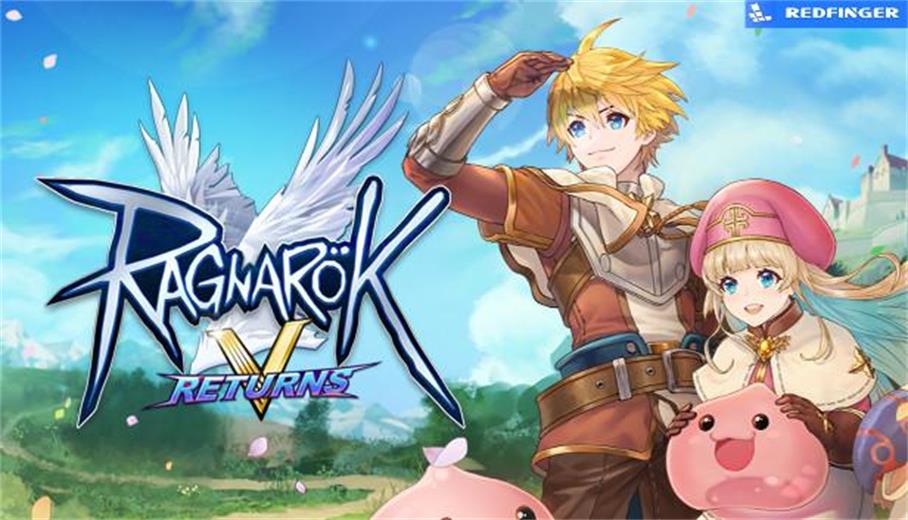 May 25 witnessed the launch of the long-awaited game - Ragnarok V: Returns following two rounds of closed beta tests in recent months. Developed by Gravity Neocyon - a subsidiary of Gravity, Ragnarok V: Returns is the sequel to Ragnarok: Valkyrie Uprising, enabling over five million adventurers across the world to play.
Unique to other MMO role-playing games, Ragnarok V: Returns allows users to play cross-platform on mobile as well as PC. The primary target market for Android/iOS is Oceania at the initial stage. However, as per the official announcement, the global version for the mobile version will also be released in the near future.
Classes and quests players should know first
The classes in Ragnarok V: Returns can be divided into Swordsman, Mage, Thief, Archer, Merchant, and Acolyte. Similar to other Ragnarok Online series games, the game boasts a growth system, battles, and a separate community. Three main currencies can be found in Ragnarok V: Returns. Players can earn Zeny via killing monsters. Diamond can be obtained by weekly/daily missions or through achievements. In addition, Ruby can be gained with the top-ups.
There are so many quests available for the players to engage in Ragnarok V: Returns. Adventurers need to prioritize clearing weekly and daily missions as much as possible. Players can earn 500 diamonds by clearing these all weekly and daily missions. In addition, Ragnarok V: Returns has 5 MVP spawn locations in the game, and there are a total of 4 types of dungeons as Party, Single, Raid dungeon, and Single. In Ragnarok V: Returns, 60 types of mercenaries and 26 types of pets are supported in adventure.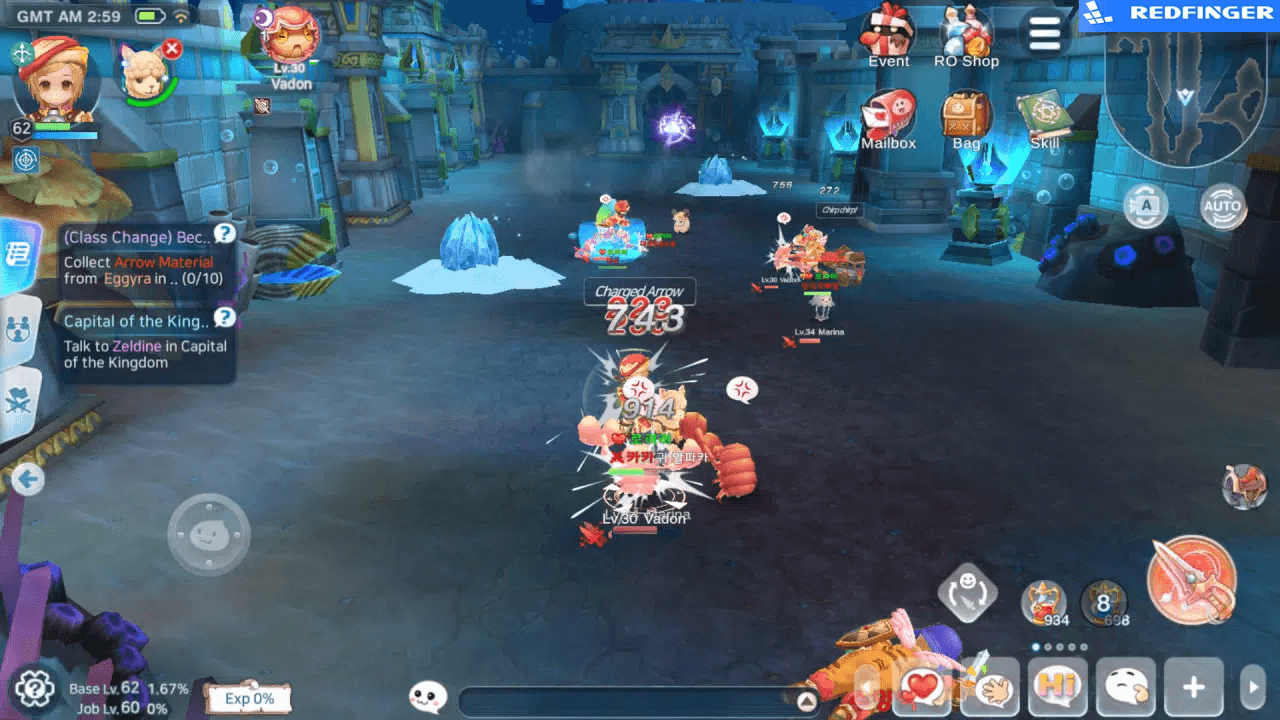 Begin your journey in Ragnarok V: Returns with Redfinger
Due to the fact that Ragnarok V: Returns enables players to experience an all-new world with high-quality graphics and fantastic story, it's required to boast a high-performance device to enjoy the game. However, the mobile phone can be easy to be heated up in the long term. Under such circumstances, adventurers can employ Redfinger virtual smartphone to address this issue.
As a virtual Android system, Redfinger enables you to own another Android phone on one device. Running on the cloud server, Redfinger costs nearly no data, storage, and battery power of your own device. With Redfinger, you can run your game 24*7 on the cloud freely. In addition, with ONLY one Redfinger account, you can manage as many cloud phones as you want to meet your multitasking needs.
How to download and play Ragnarok V: Returns on Redfinger
1. Search REDFINGER in Google Play and download the app OR
Click the official website and use the app via browser.
2. Complete sign-in steps to access the Redfinger cloud smartphone.
Note: Please see our tutorial videos if you encounter some issues.
3. Look for Ragnarok V: Returns in the search bar in REDFINGER APP Store.
4. Download and install the game in Redfinger.
5. Run and enjoy the game.