Beginners' Guide | How to Download and Play Idle Ninja Online on Redfinger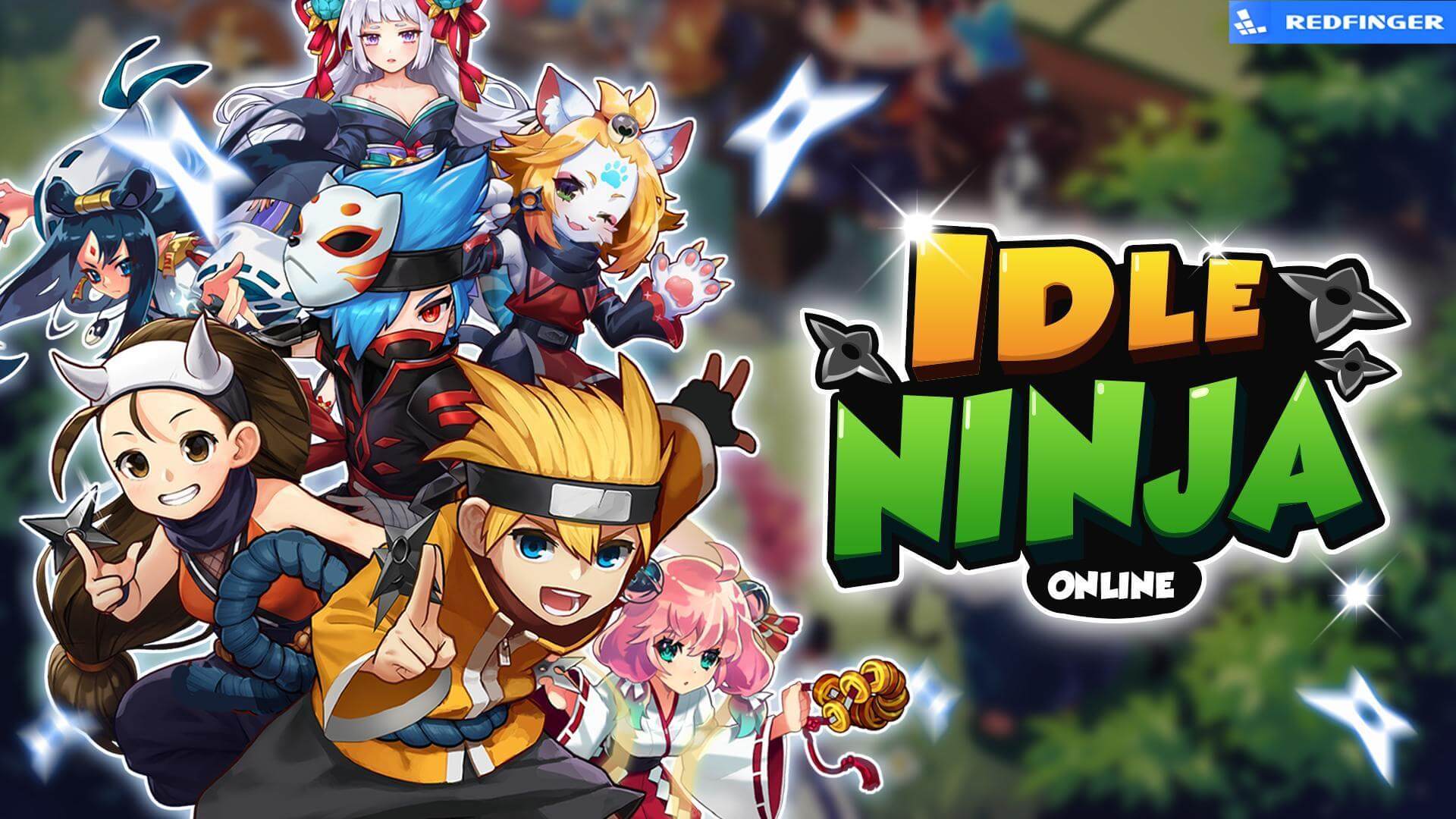 April 2021 witnessed the launch of Idle Ninja Online - Korea's blockchain-based P2E Mobile RPG. As of now, the game has gained a total of 1 million downloads globally with more than 210 thousand active users. Players can grow ninjas and experience a different idle and action play style in Idle Ninja Online.
6 basic items can be equipped with every ninja, covering a weapon, a headband, an armor, a cloak, a set of boots, and a belt. Weapons are varied as it depends on players' choice in Idle Ninja Online. S.Weapons are obtained through the Realms in Idle Ninja Online. There is a need for players to fight against elite teams of ninja. Each fight players succeed at will cost players 3 vitality. If players win, 1 of 4 S can be gained. Weapons will cost players either Gold or more of the same type of S. Weapon.
Idle gameplay enables players to progress while they're away! While idle, ninja will fight, train, and hone their skills to gain experience and gold to further progression. Idle RPG progression means that even while players take a break, ninja hero will get stronger.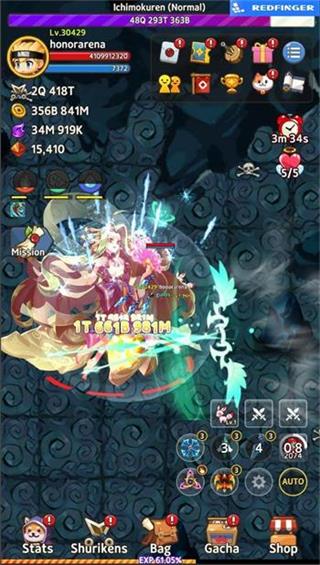 As previously mentioned, the game adopts blockchain technology. As such, players can purchase in-game goods via NINKY tokens in Idle Ninja Online to get their own Battle Tomo - the valuable NFT asset in the game. As to the way how to buy the token, players are able to access crypto exchanges, like Binance.
Begin your journey in Idle Ninja Online with Redfinger
Against the backdrop of auto features embedded in Idle Ninja Online, players can level up characters in an automatic manner. This feature definitely allows players to save time to do other things. Coincidentally, players can play the game with redfinger cloud phone to save their mobile phone storage space. The game's feature and redfinger feature bring more convenience for game playing.
As a virtual Android system, Redfinger enables you to own another Android phone on one device. Running on the cloud server, Redfinger costs nearly no data, storage, and battery power of your own device. With Redfinger, you can run your game 24*7 on the cloud freely. In addition, with ONLY one Redfinger account, you can manage as many cloud phones as you want to meet your multitasking needs.
How to download and play Idle Ninja Online on Redfinger
1. Search REDFINGER in Google Play and download the app OR
Click the official website and use the app via browser.
2. Complete sign-in steps to access the Redfinger cloud smartphone.
Note: Please see our tutorial videos if you encounter some issues about that.
3. Look for Idle Ninja Online in the search bar in REDFINGER APP Store.
4. Download and install the game in Redfinger.
5. Run and enjoy playing Idle Ninja Online.