Beginners' Guide | How to Download and Play Dark Hero Dash on Redfinger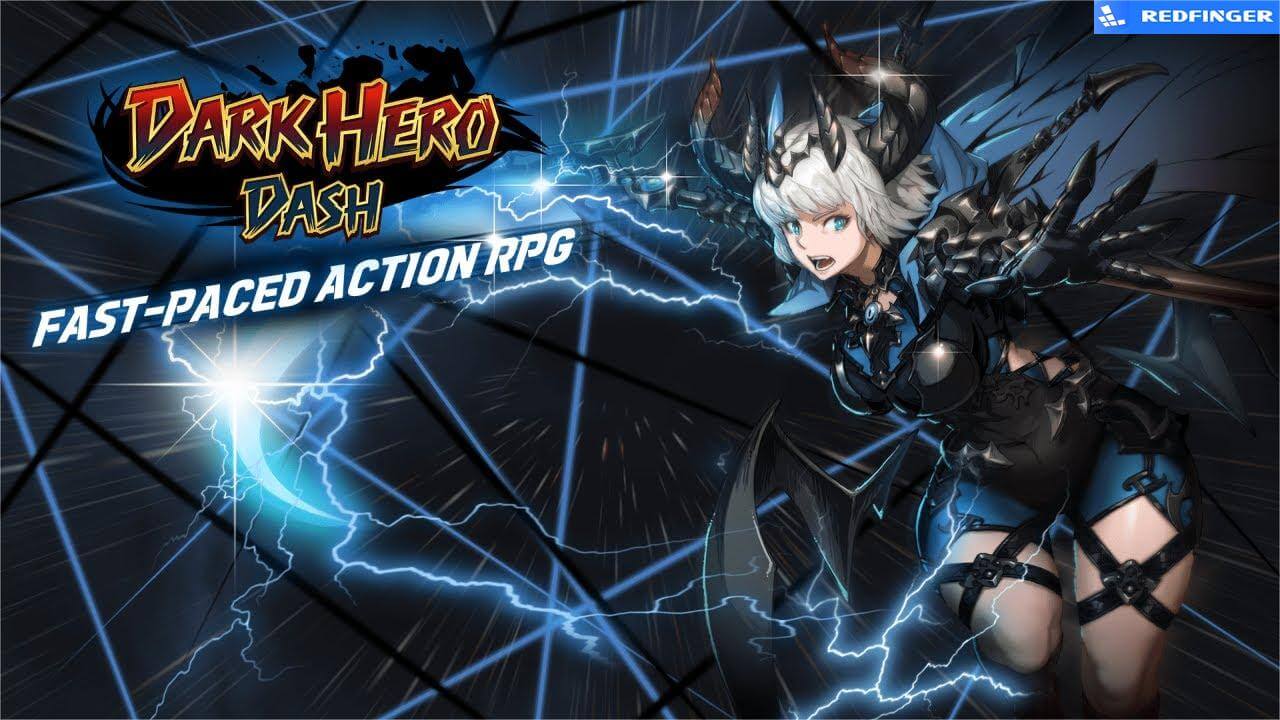 As a simulation game developed by BluePotion Games, Dark Hero Dash: Idle RPG is officially launched on August 4. It's time for players to combat the monsters and bosses to gain an advantage in the game.
An overview of Dark Hero Dash
Due to the fact that the game is an Idle RPG, the combat can be done in an automatic manner without operation. The competition can be automatically run in that the combat system does not require players to keep it. A variety of diamonds can be given following the completion of each battle in every stage.
By achieving different levels in Dark Hero Dash: Idle RPG and unlocking skills along with weapons, players can gain idle rewards like diamonds. In addition, killing loads of bosses can be a means to gain prizes. Completing correspondent daily quests, repeats, and achievements are available for players to get it as well.
As to the way how to level up the character in the game, players must gather enough EXP by killing enemies in battles. In this way, players are able to enable the character to become powerful. The alternative way to upgrade is to collect the gold coins during the battles.
Five powerful weapons can be employed to exert a destructive impact, covering sadness, anger, vengeance, obsession, and resentment. Players in Dark Hero Dash: Idle RPG are able to gather weapons, such as spears, bows, etc. to kill all the monsters on the battlefield.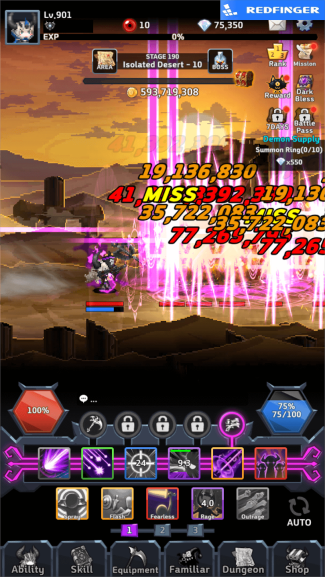 Begin your journey in Dark Hero Dash with Redfinger
Against the backdrop of auto features embedded in Dark Hero Dash, players can toggle on in the customization menus and then pick up as they run across it in an automatic manner. For sure, this feature enables players to save time to do other things. Coincidentally, players can play the game with redfinger cloud phone to save their mobile phone storage space. The game's feature and redfinger feature bring more convenience for game playing.
As a virtual Android system, Redfinger enables you to own another Android phone on one device. Running on the cloud server, Redfinger costs nearly no data, storage, and battery power of your own device. With Redfinger, you can run your game 24*7 on the cloud freely. In addition, with ONLY one Redfinger account, you can manage as many cloud phones as you want to meet your multitasking needs.
How to download and play Dark Hero Dash on Redfinger
1. Search REDFINGER in Google Play and download the app OR
Click the official website and use the app via browser.
2. Complete sign-in steps to access the Redfinger cloud smartphone.
Note: Please see our tutorial videos if you encounter some issues about that.
3. Look for Dark Hero Dash in the search bar in REDFINGER APP Store.
4. Download and install the game in Redfinger.
5. Run and enjoy playing the game.