Impending September Updates & Convex Mirror Guide in Ragnarok X Next Generation
As per the latest announcement, Ragnarok X Next Generation has announced its intention to launch a brand-new patch known as the Juno version on September 26. Exciting developments are on the horizon for Ragnarok X Next Generation as the unveiling of a new city, Juno, positioned atop the mountainous terrain near Al De Baran, promises to bridge connections to boundless knowledge.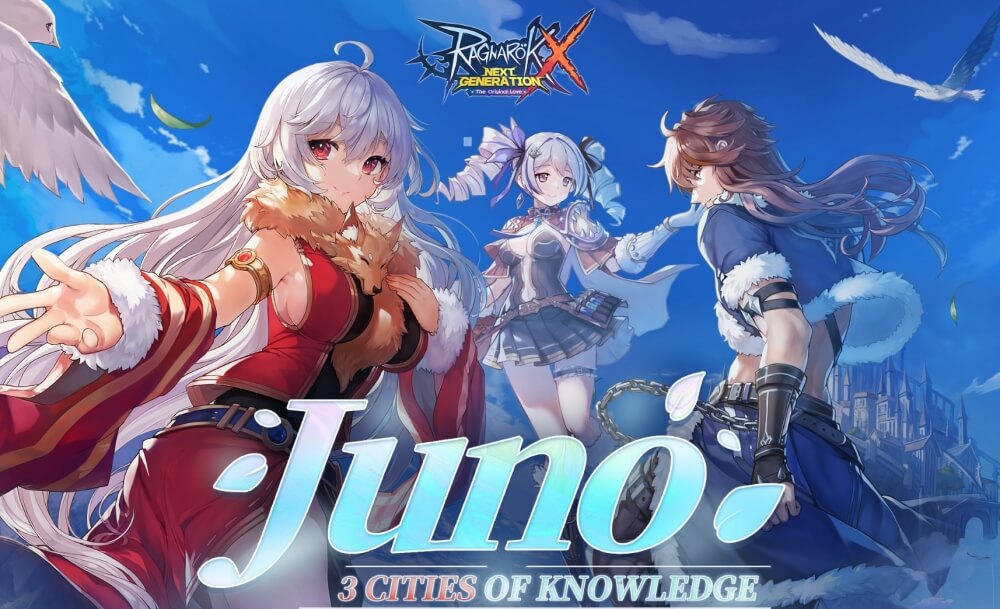 These upcoming updates come with a promise of leveling up and breaking limits, with the maximum level raised to 130, Life Skill reaching a cap at Level 13, new enchantments and equipment, the introduction of new MINI & MVP creatures, and the addition of fresh Juno Cards and Equipment, all contributing to an enriched gaming experience.
A range of new special events will be introduced to enrich the experience for adventurers in Ragnarok X Next Generation, that is: Exchange Center Rebate, where reaching purchase milestones earns adventurers' exclusive rewards; the Life Skill Buff, which boosts EXP for better material grades and smelting; and the MVP/MINI First Kill Bonus Reset, providing the thrill of resetting first kill rewards.
However, amidst these impending updates and modifications, a notable issue continues to persist. Ragnarok X Next Generation has not yet enhanced its mechanism for tracking MVP/Mini bosses, despite the fact that the Convex Mirror is employed. Although Convex Mirror in Ragnarok X Next Generation offers information regarding the appearance time of an MVP/Mini boss, this data is accessible only upon each use of the item.
The Convex Mirror is available on the map for detecting Boss Monsters in Ragnarok X Next Generation. When a Boss Monster is present, its location is displayed on the mini-map for the duration of this item, which lasts for 10 minutes but is cancelled if the adventurers leave the map or log out Ragnarok X Next Generation. Notably, certain Boss Monsters such as Lord of the Dead, those found in the Bio Lab, Ktullanux, Memory of Thanatos, and select event MVP monsters remain undetectable when using this item in Ragnarok X Next Generation.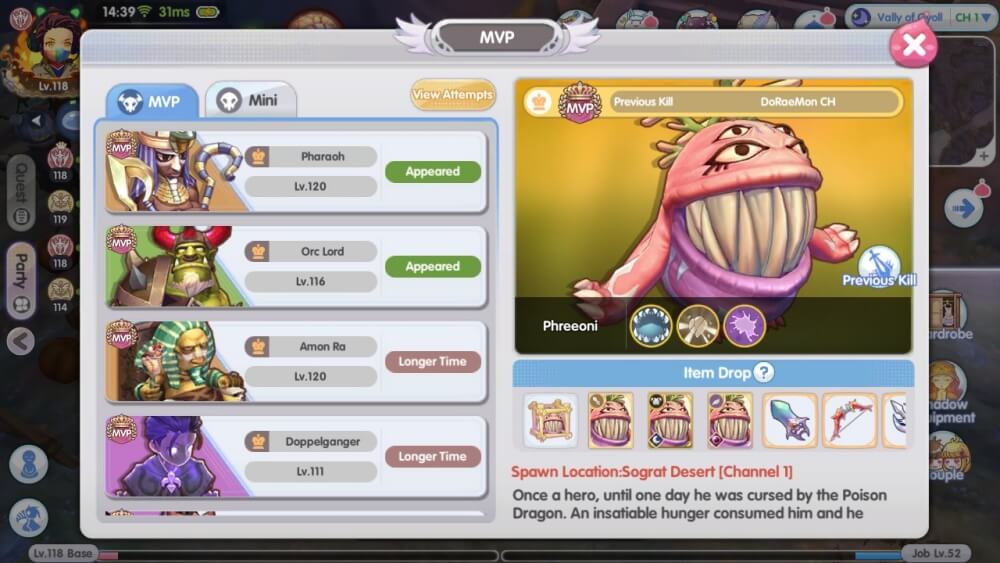 To obtain the Convex Mirror in Ragnarok X Next Generation, adventurers should purchase it for 20,000 Zeny at the Sundries store, with a daily limit of two purchases. Additionally, the Convex Mirror is available at the Exchange Center and can even be obtained for free at the daily Tavern and OX Quiz events, provided adventurers have answered at least 12 questions correctly. Adventurers are required to enter Channel 1 of the MVP/Mini boss map location and activate the item in Ragnarok X Next Generation. Upon activation, it will display the remaining time until the monster's appearance. If adventurers happen to miss this information on the screen, checking the System log for reference is needed in a frequent manner.
How to Download and Enjoy Ragnarok X Next Generation on Android Emulator Redfinger
1. Android users can search REDFINGER in Google Play and download the app.
Redfinger iOS users are able to access redfinger cloud phone via the browser in the official website. Meanwhile, users can download our latest app through website.
2. Complete sign-in steps to access the Redfinger cloud smartphone.
3. Look for Ragnarok X Next Generation in the search bar in REDFINGER APP Store.
4. Download and install the game in the Redfinger device.
5. Run and enjoy playing Ragnarok X Next Generation with this Android emulator.