Beginner's Guide | How to Download and Play Psychic Idle on PC?
If you are a beginner playing Psychic Idle, it is important to understand the various methods for increasing your character growth. Failure to do so may lead to difficulty in defeating monsters in later chapter zones, as their strength increases as you progress through the game. Fortunately, this beginner guide will provide you with insights on how to grow your character effectively. It will also tell you how to download and play Psychic Idle on PC.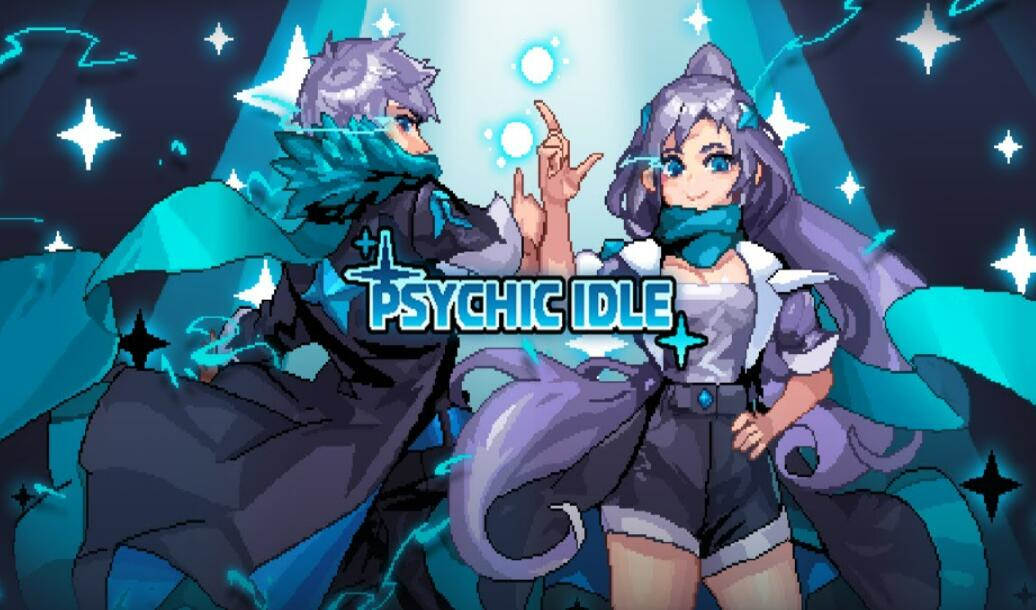 Introduction to Psychic Idle
Psychic Idle is an exciting and immersive role-playing game that allows players to embark on a thrilling adventure. The game offers a unique research system and the ability to customize character growth, making each player's experience truly their own. Through challenging copies, players can obtain materials to improve their attributes and develop their own magic and skills. They can recruit more heroes to fight for themselves, carry out team battles, and upgrade their level through gems.
Beginner's Guide to Psychic Idle
One of the main ways to increase your character's statistics is through the Growth section of the game. By upgrading options such as attack, health status, defense, health recovery, and EP recovery, you can make your character stronger. This is done by using gold currency to purchase upgrades, which will increase your character's overall power.
Another way to enhance your character's abilities is through the Monster Research section. By gathering special requirements during battles in different chapter zones, you can upgrade various monsters, which will in turn increase your character's various stats. The more chapters you complete, the more requirements you can gather, leading to further increases in your character's strength.
One of the game's key features is the auto hunting system, which makes it easy for players to level up and gather resources without the need for constant grinding. In addition, the game features dungeons where players can obtain materials for enlightenment and quantum jumping, allowing them to take their character to new heights and unlock even more powerful abilities.
To further customize character growth, players can choose from a variety of abilities and special abilities, allowing them to create a unique build that fits their playstyle and preferences. The game also allows players to summon equipment through jewels, which can be merged and equipped for even greater power. By upgrading abilities through nano machines and setting equipment effects by grade, players can become a force to be reckoned with.
Character customization goes beyond just power, with over 300 different costumes available to players. From cute and quirky to fierce and intimidating, there's a costume for every style. The game also offers a variety of cooperative content that requires a combination of psychic powers and equipped effects, allowing players to team up with others to take on even greater challenges and earn even greater rewards.
The game also allows players to build a community by interacting with other players in town. Whether chatting with other players, participating in events, or exploring the various shops and amenities, there's always something to do in town. Psychic Idle truly offers a comprehensive gaming experience that will keep players engaged for hours on end.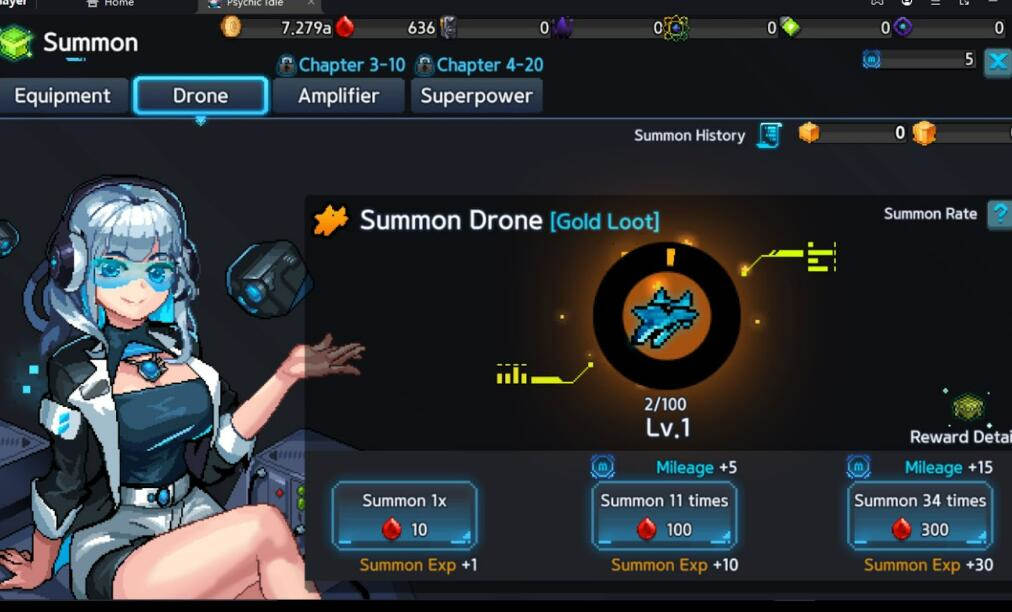 How to Download and Play Psychic Idle on PC?
If you're interested in playing Psychic Idle on your PC, there's an easy way to do so through Redfinger. Redfinger is an Android online emulator that lets you have another Android phone on a single device. By running on a cloud server, Redfinger doesn't use much data, storage, or battery power from your own device. With this cloud emulator, you can run your game 24/7 on the cloud for free. Furthermore, with just one Redfinger account, you can manage as many cloud phones as you need for multitasking purposes.
To get started, you can either search for Redfinger in the Google Play store and download the app, or you can visit the official website and use the app via your browser. Once you've downloaded and installed the app, complete the sign-in steps to access the Redfinger cloud smartphone. If you run into any issues during this process, you can refer to Redfinger's tutorial videos for assistance.
Next, use the search bar in the Redfinger app store to find Psychic Idle. Once you've located the game, you can download and install it within Redfinger. Finally, run the game and enjoy playing Psychic Idle on your PC with Redfinger. Thanks to this Android online emulator, you can now easily play your favorite games on your PC without having to worry about draining your device's battery or taking up valuable storage space.
Conclusion
This guide provides instructions on how to utilize Redfinger to download and play Psychic Idle on your PC. With careful attention to these details, you can become an expert in Psychic Idle.