Request a cloud device
Hyperspace offers you instant access to cloud-based Android devices running pre-rooted OS. It allows users to purchase licenses to run certain amount of Android devices with as close to real hardware capabilities as possible.
Step 1: Launch Hyperspace cloud Android phone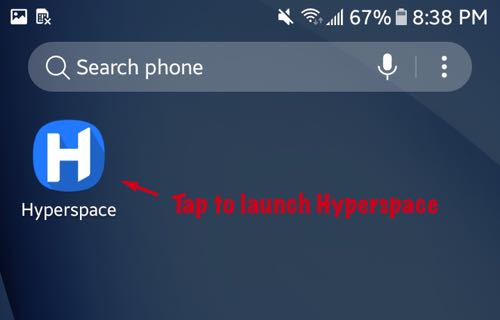 Step 2: Click "GO" to add your first Hyperspace phone
Step 3: Choose free trial or paid subscription
Free Trial

You can request ONE Hyperspace Cloud Phone for free trial after successful registation and log in.

Please noted that you can only get free trial once.

Paid Subscription

You can subscribe Hypersapce at any time. Order packages will be a good deal. 30-Day Subscription can save 50% money; 90-Day Subscription will save 44% and 180-Day Subscription can save 45%

Enter Hyperspace and click "Add" to choose your cloud phone service.
Choose among "30-Day Subscription; 90-Day Subscription and 180-Subscription" and click "subscribe now".